Conventional Powertrain, Powertrain Electrification
Actuators
Gear Shift Actuators
Last update: 01 Sep. 2023
Electromechanical and hydraulic Gear Shift Actuators: what's the difference?
The EGS (Electro-Mechanical Gear Shift) or the HGS (Hydraulic Gear Shift) are actuators used in automatic transmission (Dual Clutch Transmission – DCT, Dedicated Hybrid Transmission – DHT, reducer) enabling Shift By Wire of the gears. The EGS (2 speed) is particularly designed to address 2-speed eDrive (P4 hybrid or BEV). Valeo offers both Electro-Mechanical & Hydraulic actuators to address all types of DHT, DCT and reducers.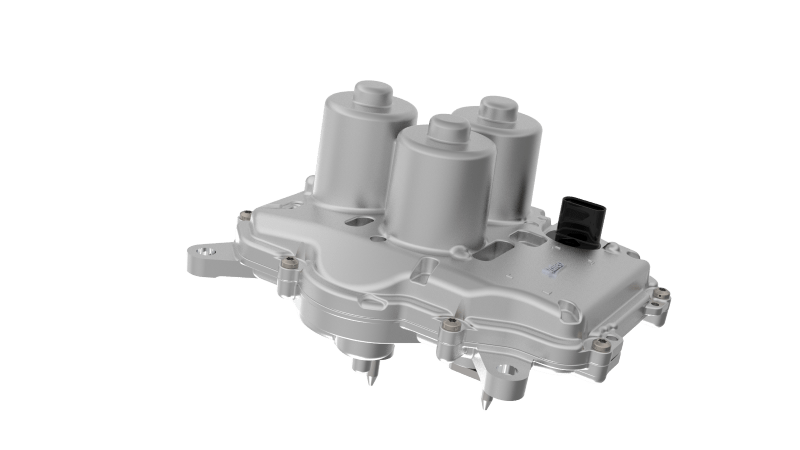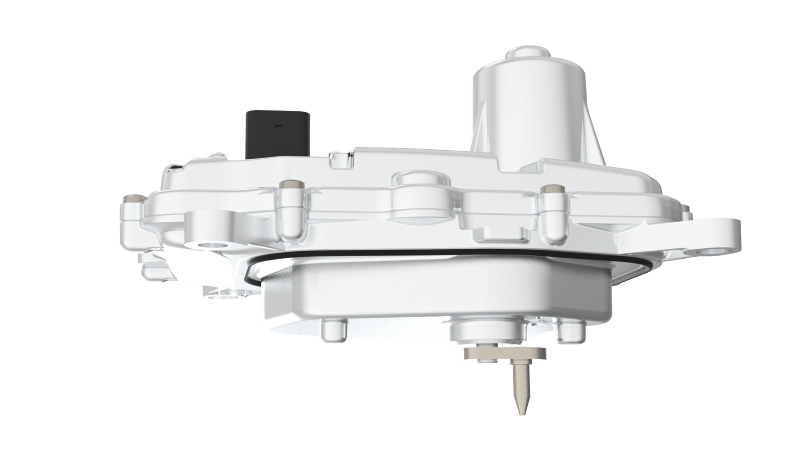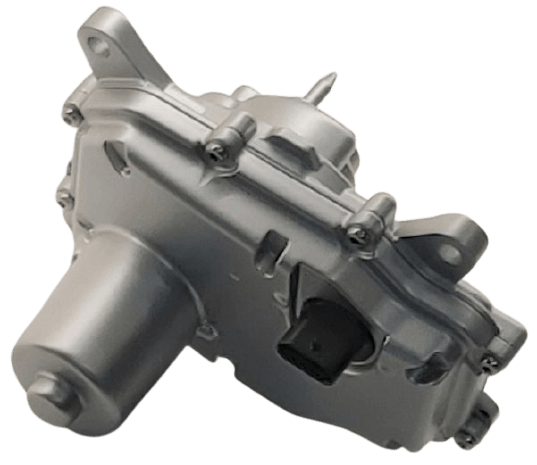 What are Valeo Gear shift actuator benefits?
Design particularly adapted for electrified multiple speed transmission (Hybrids and BEV)
Lightweight design by using aluminium and high performance plastics
EGS module (electromechanical actuator)
Embedded electronics and diagnosis
CAN-bus communication to ECU
Shifting gears and park lock as an option
Anti-theft norm certified/capable UN ECE R116
HGS module (hydraulic actuator)
Fork integration available
Sensors for shift position and shaft speed integrated
Less shifting noise than typical electromechanical designs
Trouble-free operation even after long standing periods
Valeo Gear shift actuator specifications EGS module
Response time < 60 ms
Shift force up to 400 N
ASIL C compliant
Temperature range: from -40°C to 125°C
Valeo Gear shift actuator specifications HGS module
Operating pressure: up to 20 bars
Shifting speed: 200 mm/s
Shifting force: up to 1,500 N
Self-venting actuators
Vehicle type
Passenger car
Bus
Robot taxi
Motorcycle
Droid
Off road