Thermal Management
Coolant System
Brushless Cooling Fan System
Last update: 29 Aug. 2023
What is a Brushless Cooling Fan System?
As part of the engine cooling system, fan systems include a fan system motor, a blade and a shroud.
Electrification and new ICE require greater fan system power and therefore higher energy consumption that generate higher noise levels.
Blade and shroud design have been improved to optimize acoustics and efficiency whilst light and compact brushless motors provide maximum airflow at minimized noise levels for powertrain/battery cooling, with best-in-class efficiency.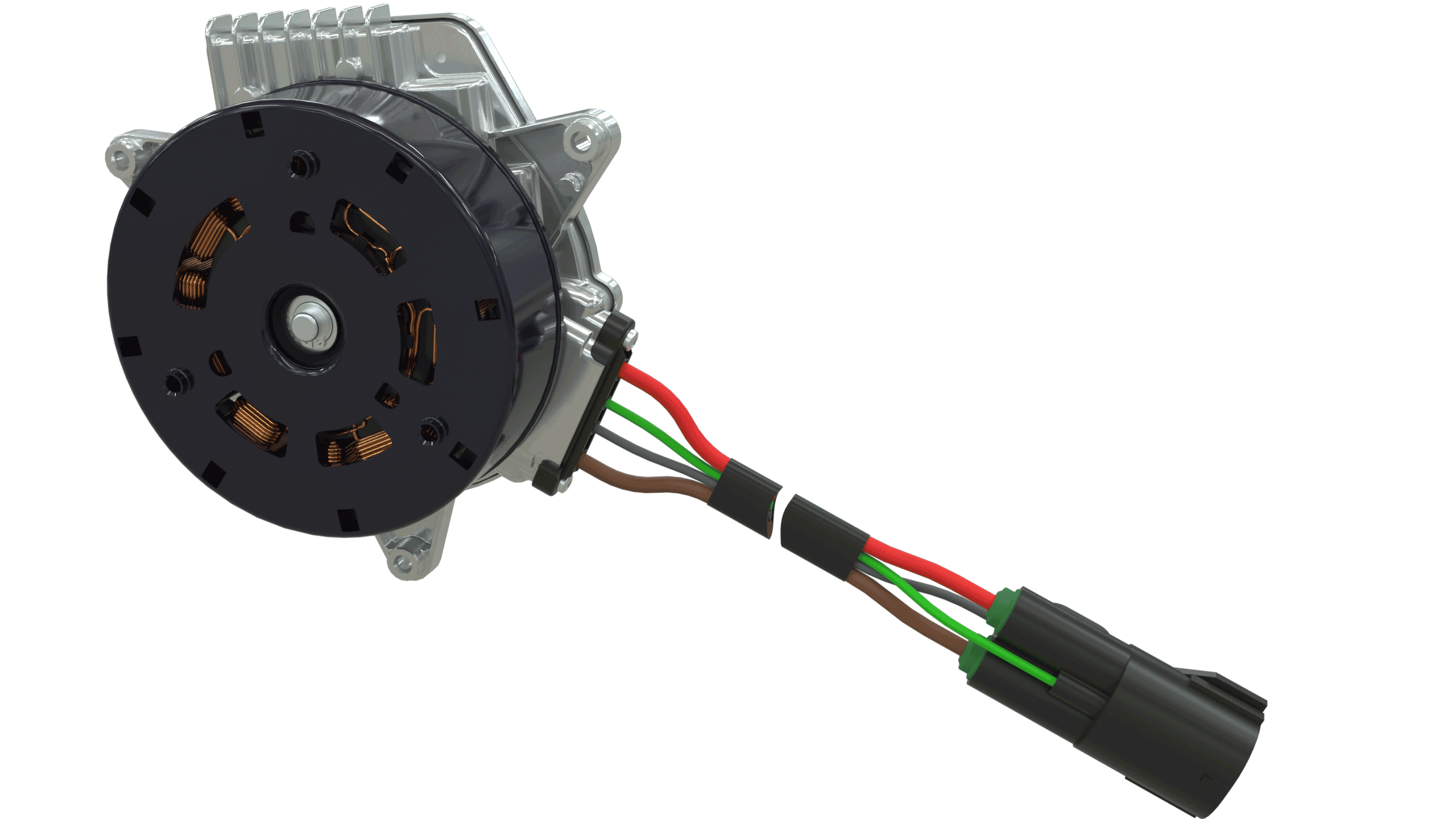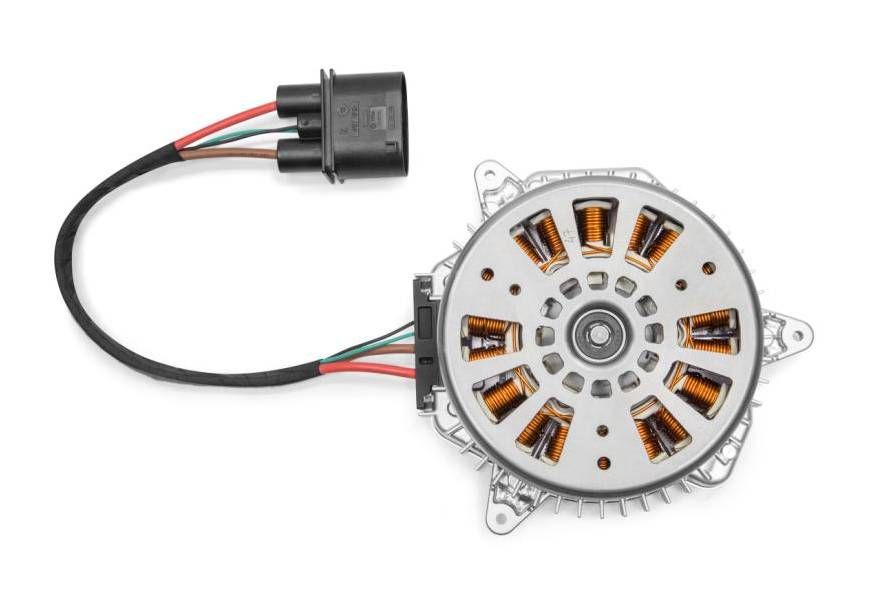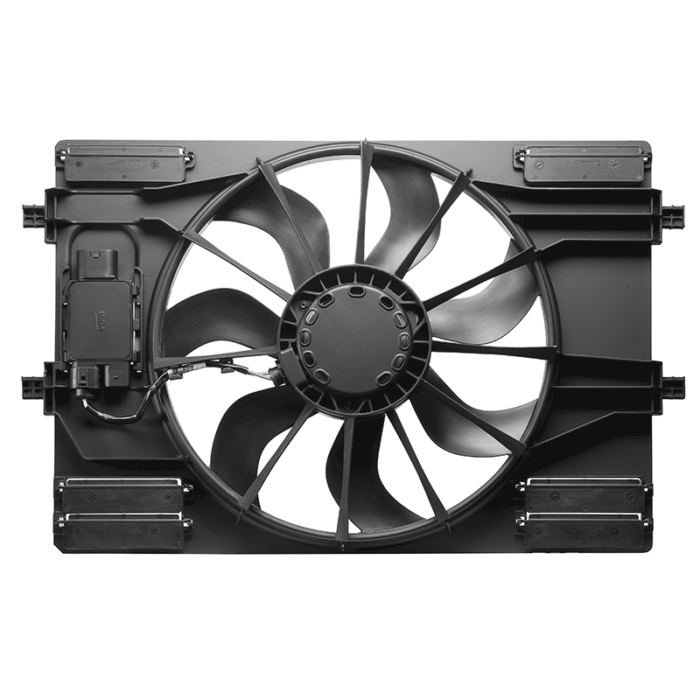 What are our cooling fan systems benefits?
Fan system efficiency: up to 45% improvement
Noise reduction: up to -4 dB(A)
Brushless motor technology for continuous speed control
Quiet and high-efficiency fan operation
Durability and robustness with regards to environment
Valeo electric cooling fan specifications
Axial Packaging:
75 mm to 100 mm
Aeraulic Power Range:
80 W to > 340 W
Electrical Power Range:
200 W to > 850 W
Fan Diameter Range:
300 mm to 600 mm
45%

Custom-designed blades to optimize the fan system efficiency up to 45%

4 dB(A)

Valeo unique blade design and acoustic features to decrease noise by 4 dB(A)

Valeo in-house light (<2kg), compact (118 ext diameter) and efficient brushless motor range (350-740W)
Vehicle type
Passenger car
Bus
Robot taxi
Motorcycle
Droid
Off road