Thermal Management
Coolant System
Front Cooling Modules
Last update: 28 Aug. 2023
What is a Front Cooling module for EVs?
BEVs often have a thin air inlet located at the bottom of the front end while the cooling needs remain high and acoustic constraints are severe. Minimizing the electrical consumption is also key to stabilizing the vehicle's range. To address these constraits, Valeo has developped tilted cooling modules as well as an ultra flat cooling module at 210 mm in the Z axis.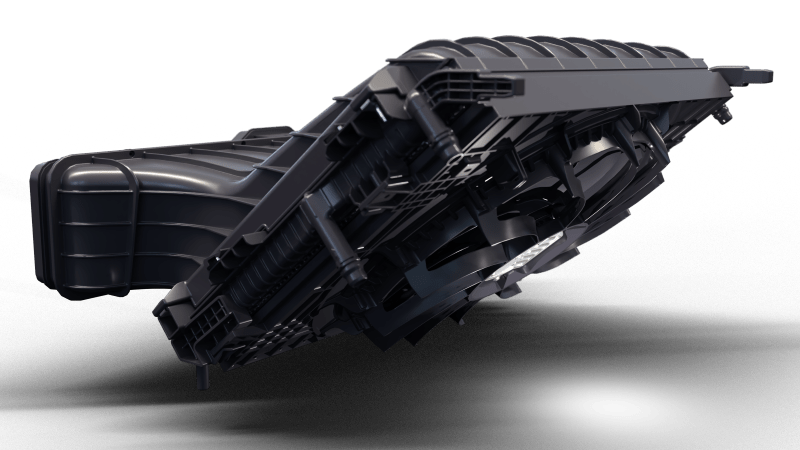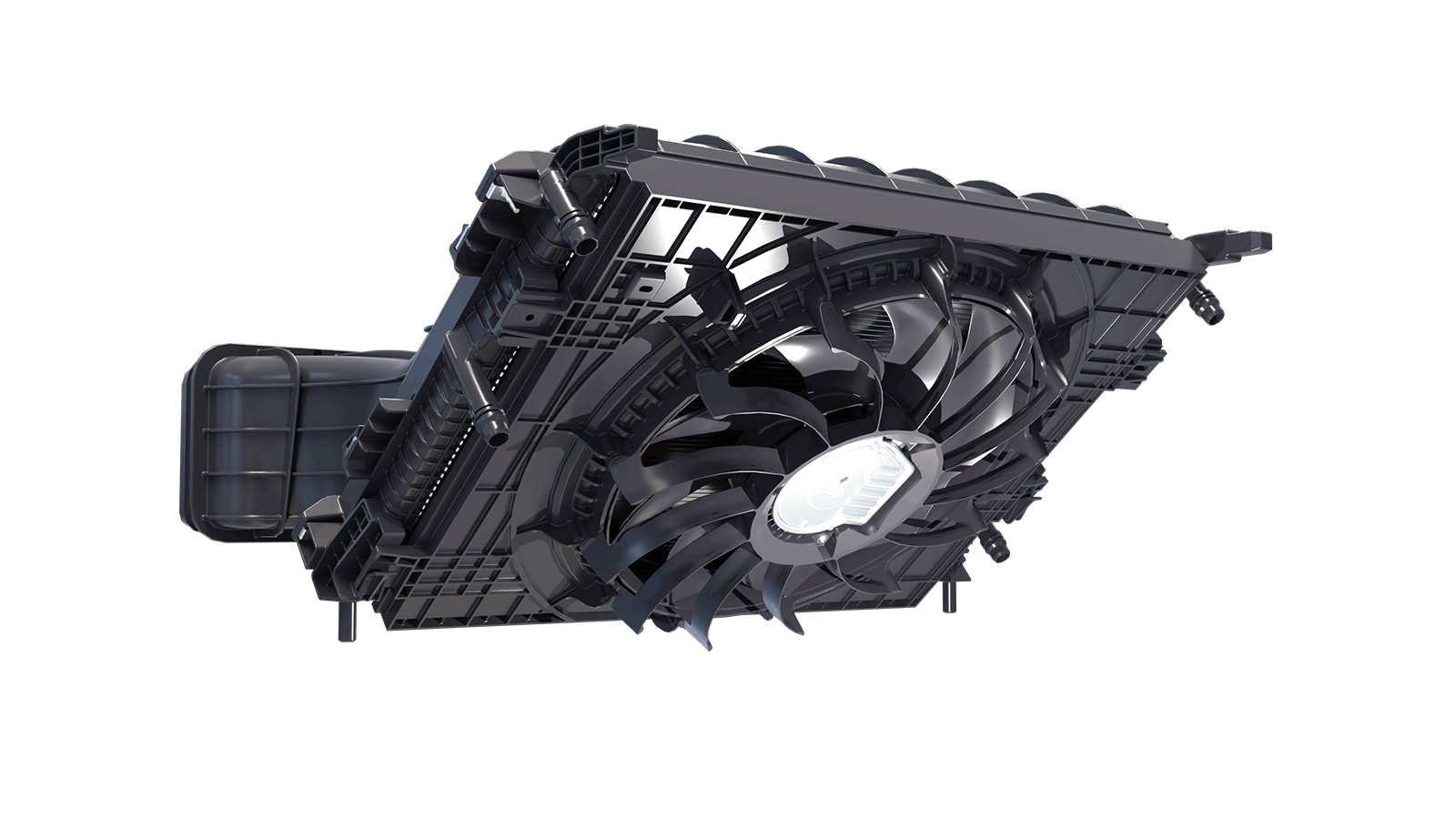 What are our front Cooling Modules benefits?
Combined expertise on airflow and thermal management to improve cooling performance
Cooling Module encapsulation for weight reduction and cost competitiveness
Noise reduction thanks to encapsulation during fast charge: -6 dB (A)
Just-in-time delivery at OEM plant with flexible industrial footprint
Front Cooling Modules specifications
Height < 320 mm for tilted cooling module
Electrical consumption -10% on WLTP cycle
Weight reduction -20%
Low speed fan systems
Low temperature radiator efficiency +30% vs the market leader
Additional passive noise reduction device integrated in the air duct and resonators on FAS
-6 dB(A)

Noise reduction thanks to encapsulation during fast charge
Vehicle type
Passenger car
Bus
Robot taxi
Motorcycle
Droid
Off road