Thermal Management
Coolant System
Smart Coolant Modules
Last update: 29 Aug. 2023
What is a smart Coolant Module?
EVs coolant hub architectures with several coolant loops (cabin heater/battery/power electronics) have a high degree of complexity, in particular for vehicles equipped with a Heat Pump system. In order to increase the vehicle's driving range, the pressure drops and thus the electrical power consumption of the water pump must be reduced.
Smart Coolant Modules are subsystems that can be customized to meet specific customer requirements. They must therefore be compatible with most of BEVs Thermal Management Systems including Direct and Indirect Heat Pumps.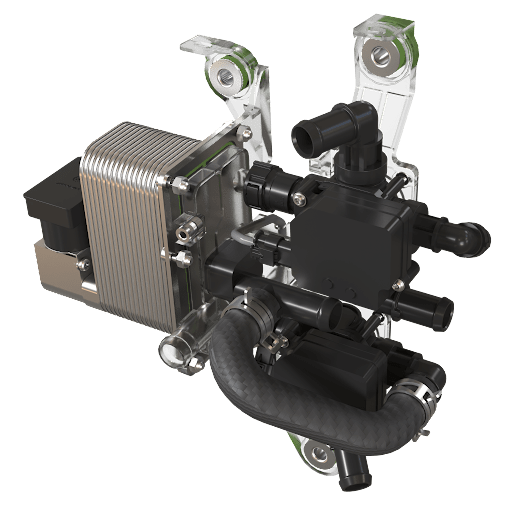 What are our coolant Modules benefits?
Reduction of connections/Interfaces between components
Reduction of coolant pressure drop
Packaging reduction
Plastic material choice for lower CO2eq
Modularity options: Chiller Integration / Coolant heater / surge tank / number of pumps / multiway valves
Coolant modules specifications
Efficient coolant distribution
Low coolant pressure drop
Compact
Light-weight
Cost-effective
Vehicle type
Passenger car
Bus
Robot taxi
Motorcycle
Droid
Off road