Thermal Management
Air conditioning
Cabin Air Filters
Last update: 28 Aug. 2023
What is a Cabin Air Filter?
Cabin air filters act like a barrier against dust, particulate matter and pollens that pass through the air inlet of the HVAC module.
Valeo offers a full range of cabin air filters, an essential contributor to safe and healthy air in the cabin, from standard filters to very high efficiency combined filters with activated carbon layers that can stop odors, harmful gases and drastically reduce allergen and virus activity.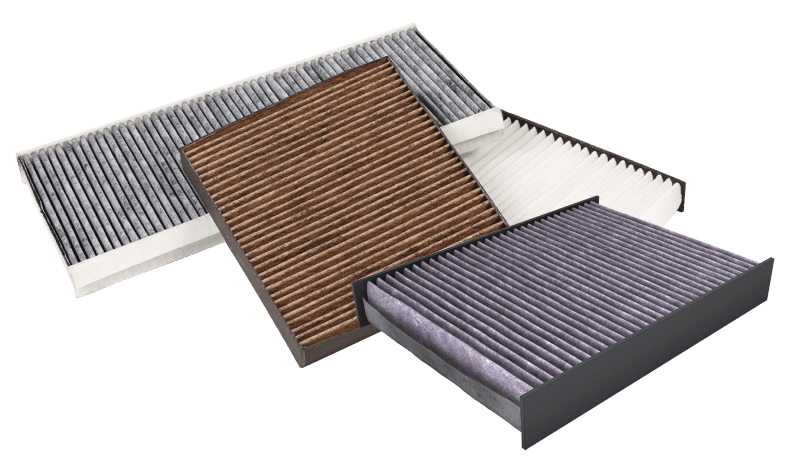 What are our cabin air filters benefits?
Up to 97% efficiency on 0.5 µm particles
Up to 93% efficiency againts N-Butan gas
Up to 96% pollen allergens inhibition
Up to 99.4% virus activity reduction
Long lasting protection
Limited pressure drop
Cabin Air Filters specifications
Anti-allergen coating: natural polyphenol
ISO 17025
CN95 / ISO 18184:2019 / ISO 20743:2013 anti-virus/bacteria certified
Vehicle type
Passenger car
Bus
Robot taxi
Motorcycle
Droid
Off road