Thermal Management
Air conditioning
Standard Heat Pump
Last update: 28 Aug. 2023
What is a Standard Heat Pump?
A Standard Heat Pump is the evolution of the Air Conditioning (A/C) system: it is now able to cool the cabin but also to warm it, using the thermodynamic cycle of a refrigerant gas.
Valeo develops multiple Standard Heat Pump architectures (Direct or Indirect) that serve as a "smart thermal network" to optimize overall energy and cabin comfort while maintaining driving range.
When the system is fully optimized, this Standard Heat Pump can extend the range of electric vehicles by up to 30% in winter.
Since our first serial application with a major European OEM, we have upgraded and simplified our system to improve efficiency (for example: adding a hygrometry sensor or enabling new functions such as Heat Recovery on battery and powertrain).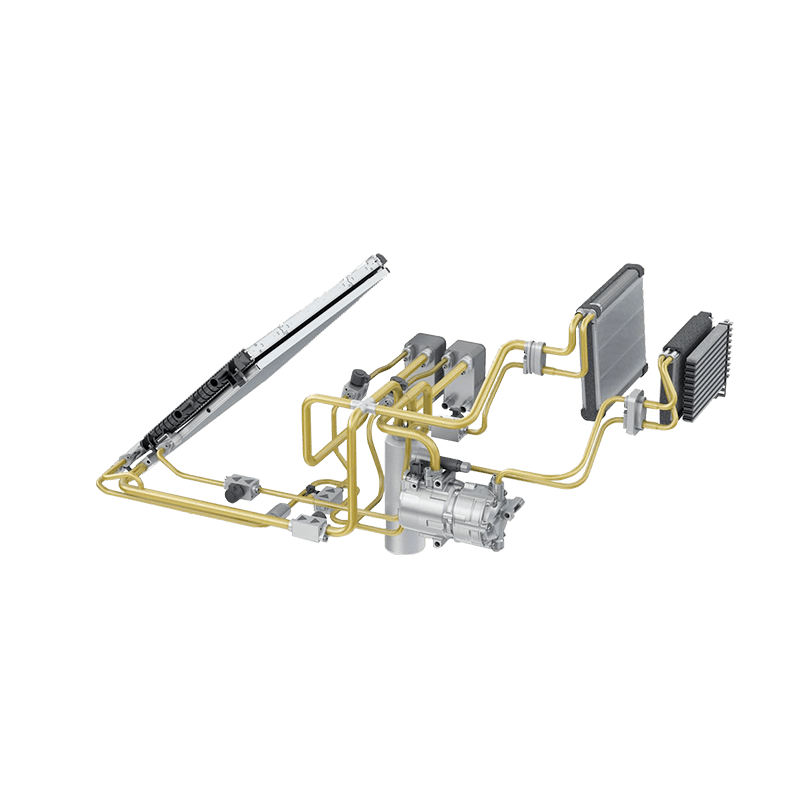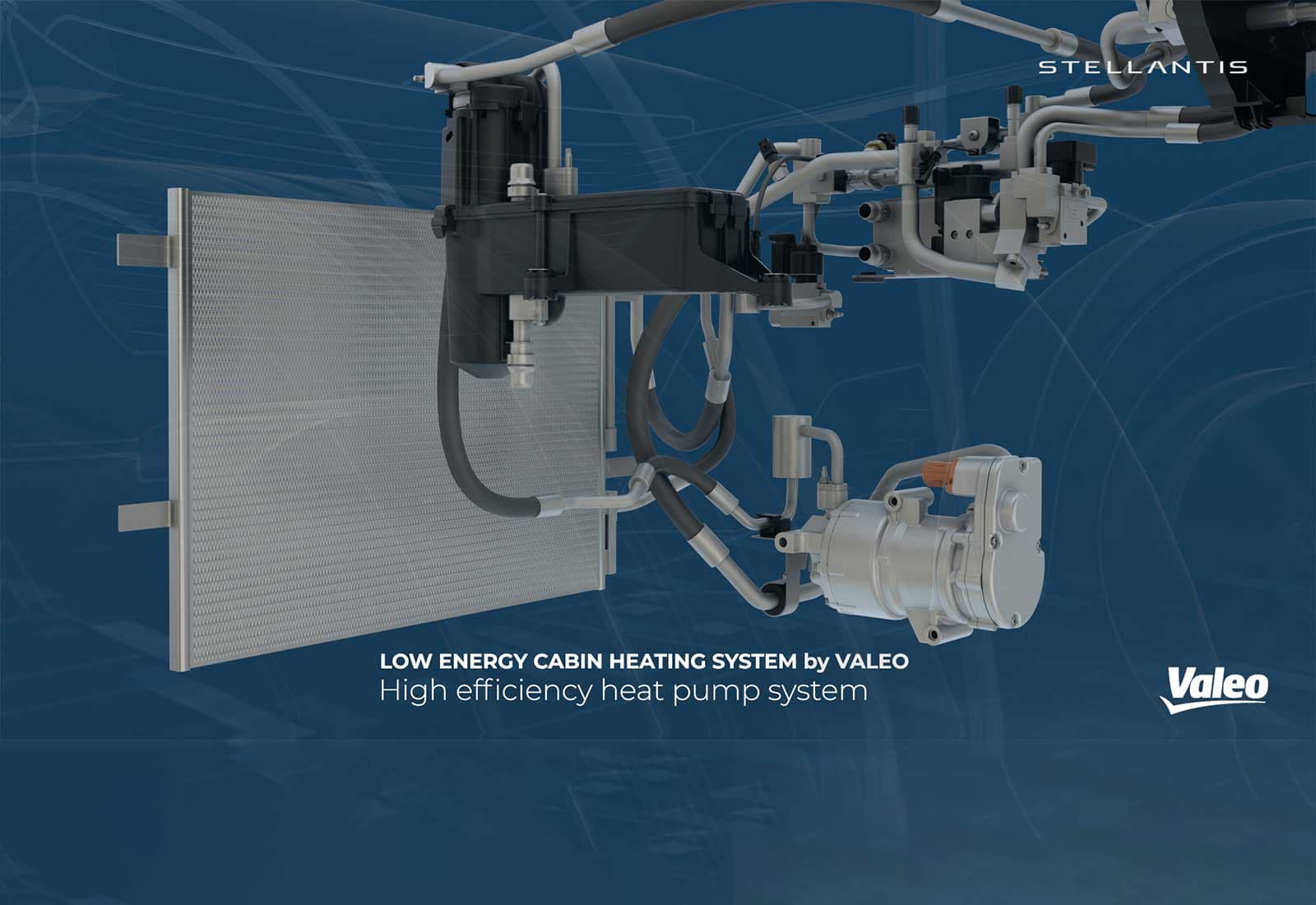 What are our Standard Heat Pump Systems benefits?
Efficient Heating (COP>2)
+50km (17%) at -7°C with a 90 kWh battery (WLTP)
Standard Heat Pump specifications
Up to 4.4 kW heating capacity at -10°C (steady state)
Up to 6 kW battery cooling for Fast Charge (100 kW DC)
EDC 400V 34cc
Water Condenser to warm water for the HVAC
HV Coolant Heater to pre-heat battery at very cold temperature
SOP 2019

on DS3 Crossback, Peugeot 208e & 2008e

SOP 2020

on Opel Corsa-e & Mokka-e

SOP 2022

on Jeep Avenger
Vehicle type
Passenger car
Bus
Robot taxi
Motorcycle
Droid
Off road