How Valeo Tuam became a center of excellence for automotive vision systems
In the small village of Tuam, tucked away in the green fields of Co Galway in the west of Ireland, you might not expect to find a buzzing technology hub developing the latest innovations in automotive vision systems. But it was here that Valeo Vision Systems produced its 100-millionth automotive camera in April 2022.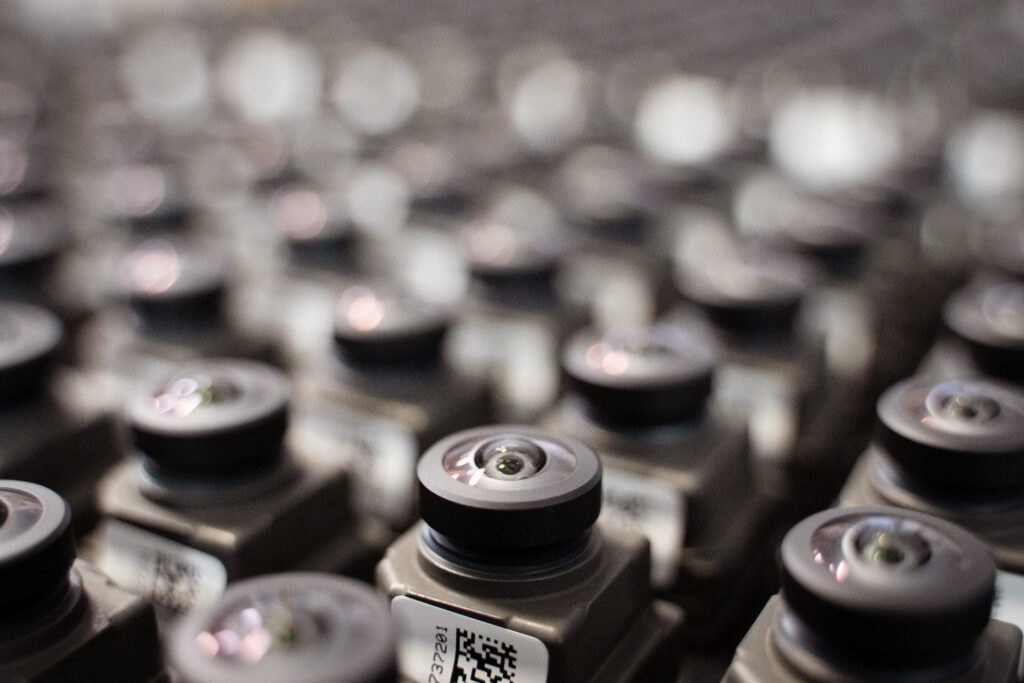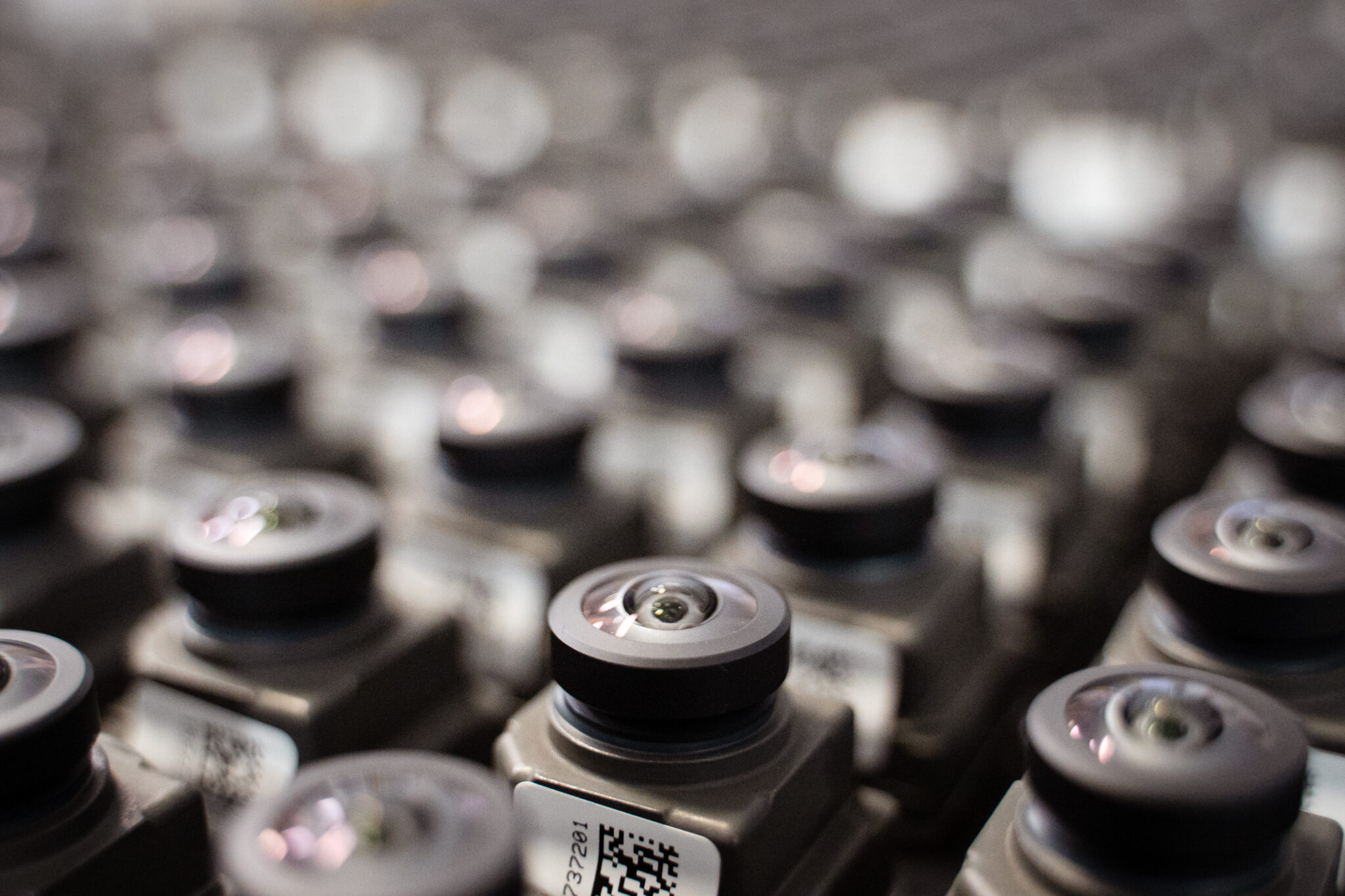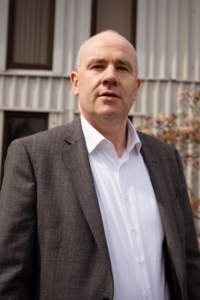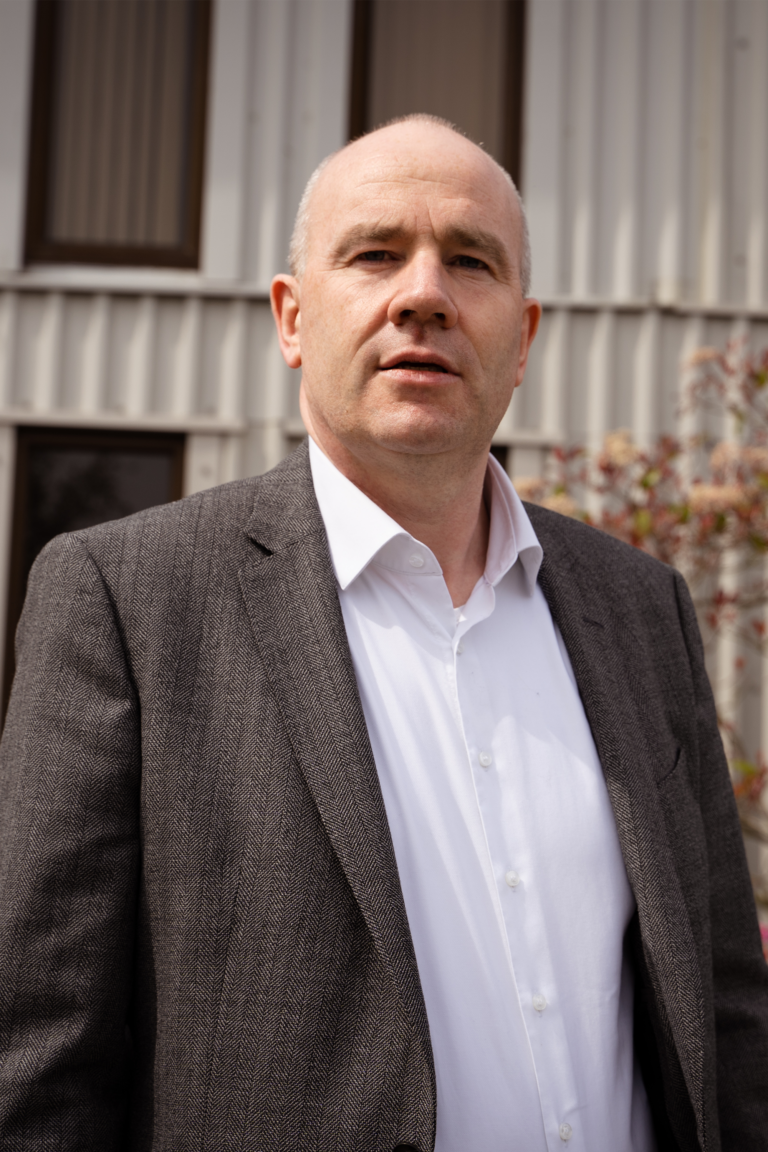 "The west of Ireland is not traditionally an automotive hotspot, but that just proves you can innovate absolutely anywhere with great technology, talented people and teamwork," said Peter Reilly, VP Driving Vision System Product Line at the Tuam site.
The very first camera produced in Tuam rolled off the production line in 2002. "I remember a few guys almost handcrafting the first cameras," Reilly recalls. "It was kind of a cottage industry."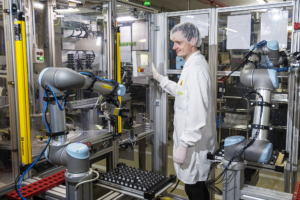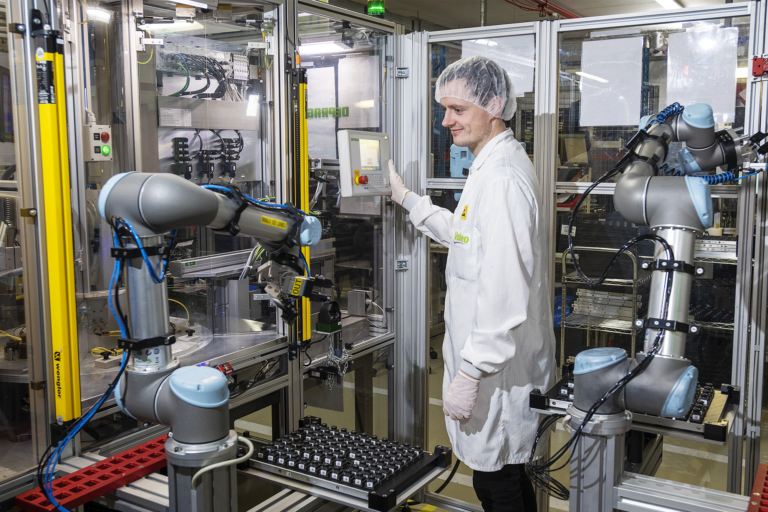 Eight years later, in 2010, one million units had been delivered. In 2013, Valeo hit the ten-millionth camera threshold, and in 2015, the figure doubled to 20 million. Between 2015 and 2018, output increased 30-fold compared with the first eight years, with 30 million cameras manufactured in three years, for a total of 50 million. The four years between 2018 and 2022 saw total production double and cross the 100 million camera mark.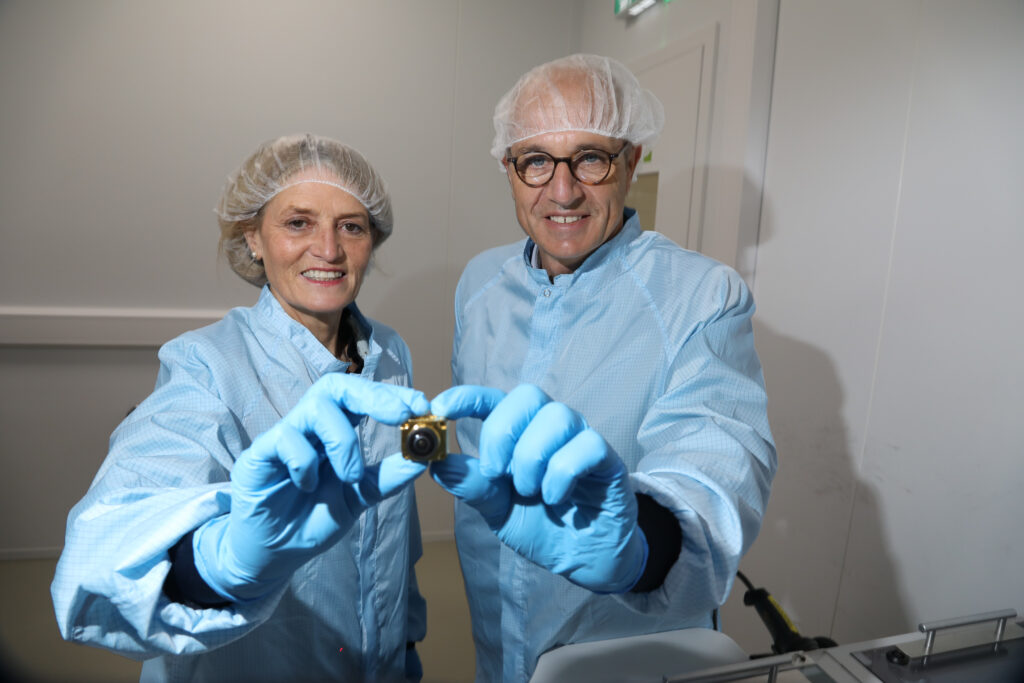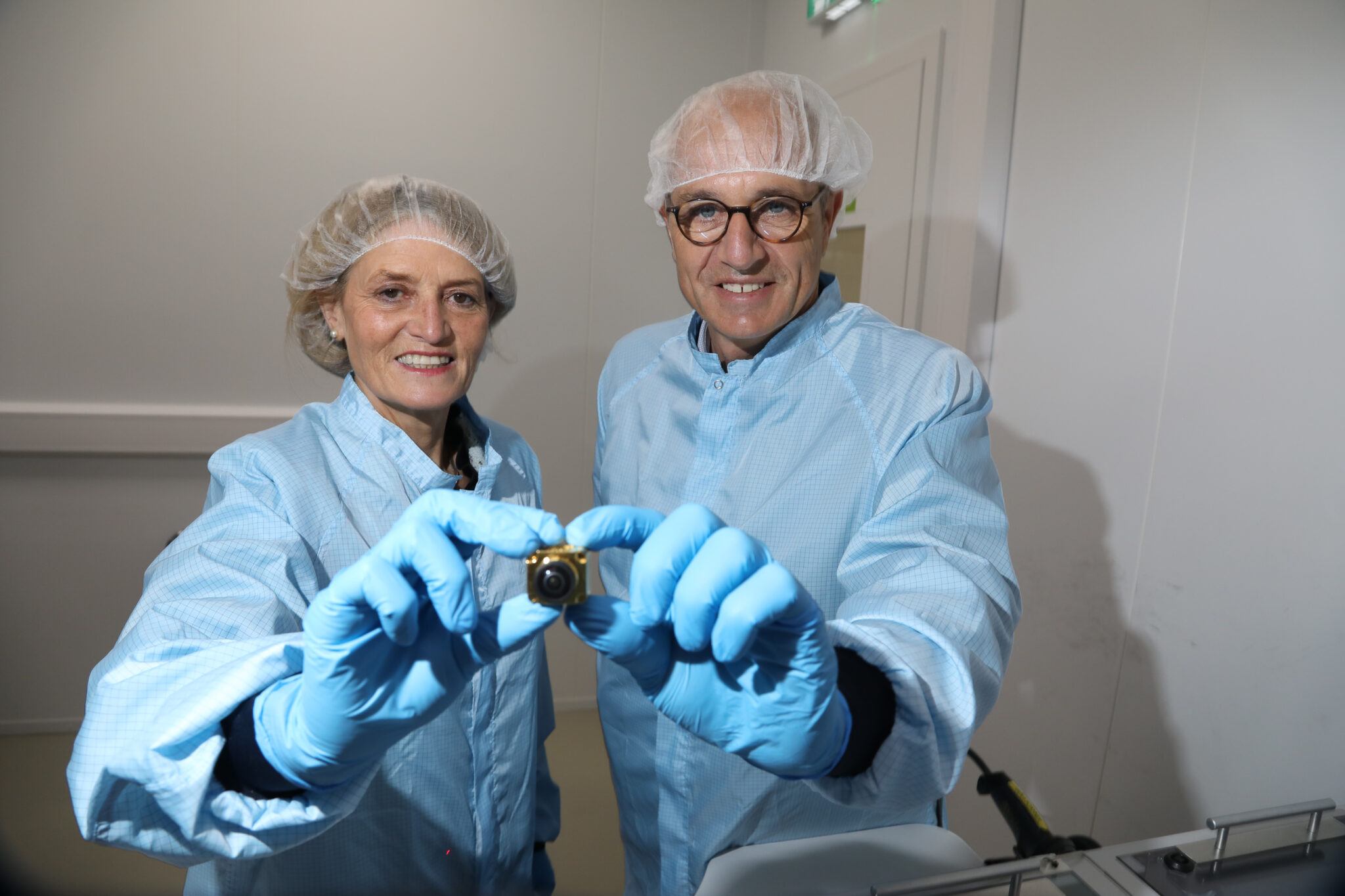 Mary Buckely, Executive Director of IDA Ireland and Christophe Périllat, Chief Executive Officer 
The Tuam site is at the heart of this industrial success, to which three other Valeo plants in Europe, North America and Asia have contributed. It has taken 20 years to reach the 100-million milestone, and Valeo now plans to double production to reach the next 100 million cameras by 2026.
Valeo Tuam is a success story that started 40 years ago. Then just a small company making car security products for the local market, the site then diversified into camera systems and bigger markets, working with top-tier automakers. In 2007, Valeo acquired the company to complement its existing range of driving assistance technologies and products for vehicle parking and maneuvering.
As part of the Valeo Comfort & Driving Assistance Business Group, the Tuam site has expanded its R&D center, where it develops products that are made at other Valeo plants around the world. Tuam has become Valeo's center of excellence for vision systems and automated parking, producing physical hardware as well as developing software and artificial intelligence to bring user-friendly driving assistance functions to the market. Today, the site counts 850 employees representing 35 nationalities.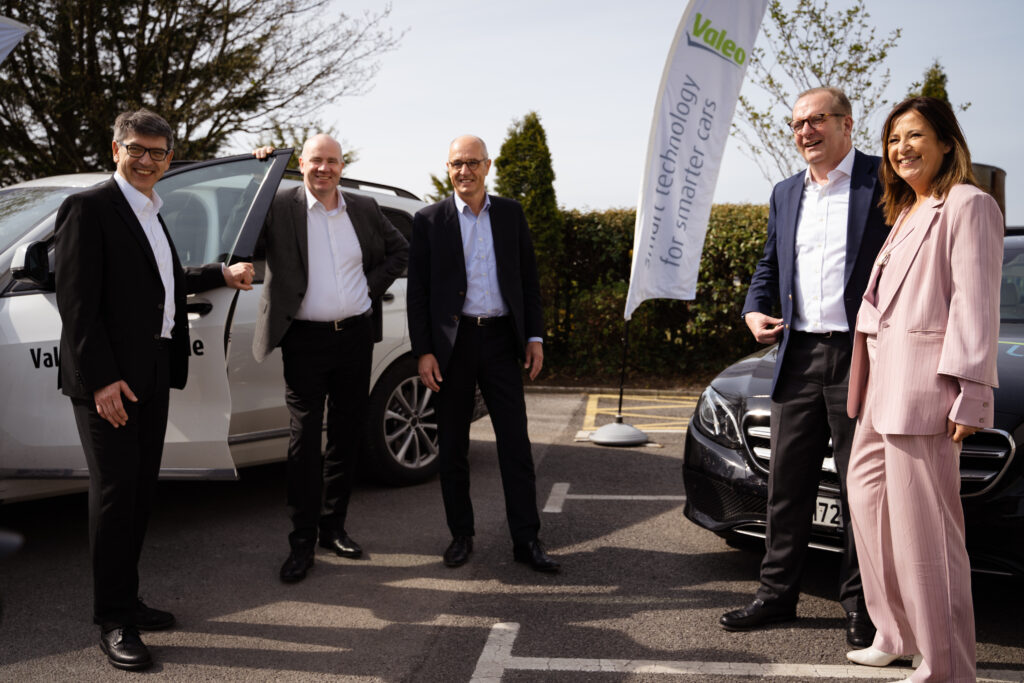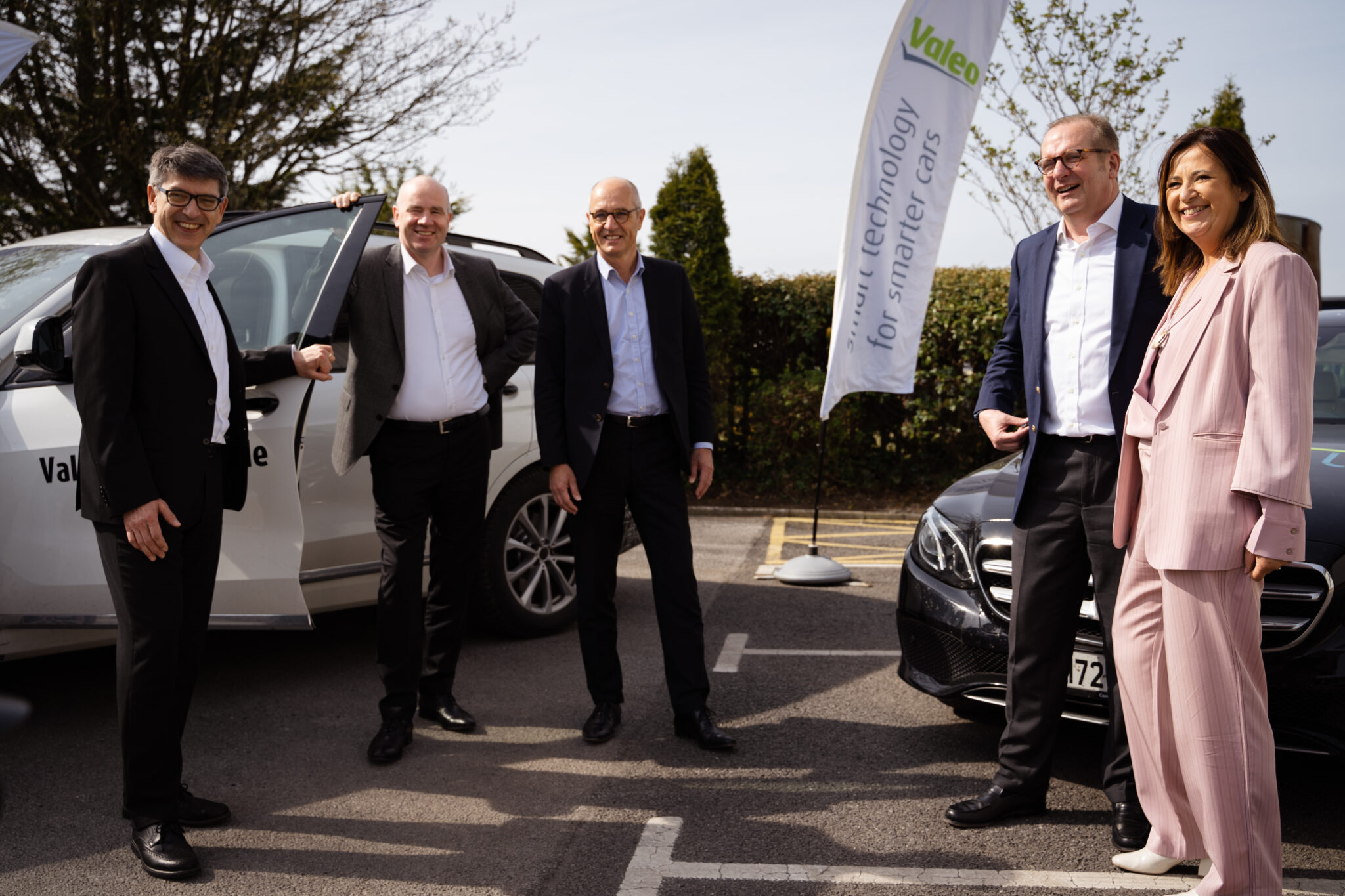 Stiv Smudja, Driving Assistance Product Group Vice President, Peter Reilly, VP Driving Vision System Product Line, Christophe Périllat, Chief Executive Officer of Valeo and Director, Marc Vrecko President, Comfort and Driving Assistance Systems Business Group, Bernadette Fennessy- Site Legal Entity and Human Resources  Director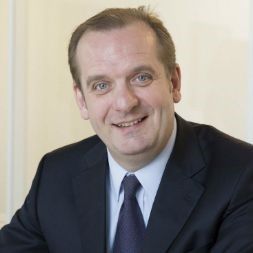 "From a small, innovative and dynamic company, capable of being the leading camera supplier to automakers in Europe in the early 2000s, the Tuam site, acquired by Valeo in 2007, has transformed into a global giant in the field of vehicle vision," said Marc Vrecko, President of Valeo's Comfort & Driving Assistance Systems Business Group.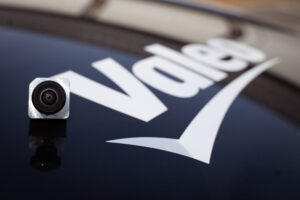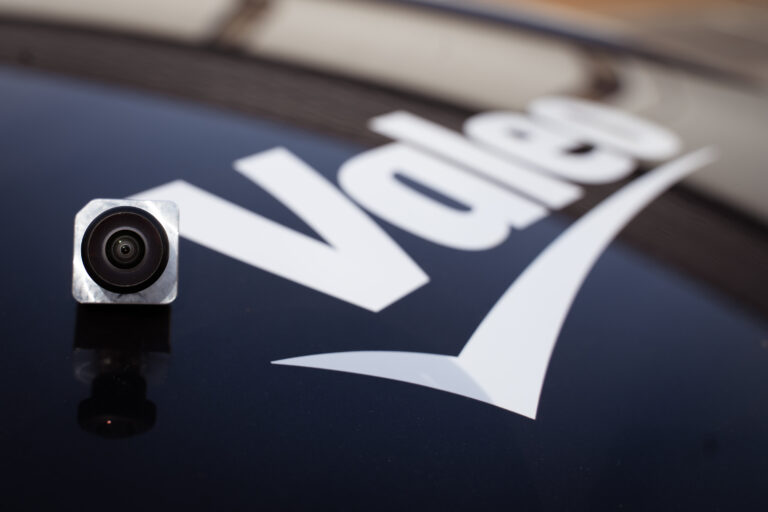 Thanks to the Tuam plant, Valeo was the first to market in Europe with the rear-view reversing camera. Since then, Valeo's R&D center in Ireland has developed automated parking features available on some luxury vehicles.
More than 70% of the Tuam team are engineers with coding expertise who have developed innovative features for the automotive industry, such as Valeo's 360-degree automotive camera that uses image fusion technology to create a birds-eye view of the vehicle as if it were filmed by a drone. The stream of images recorded and processed by artificial intelligence for this feature provides enough data for cars to reach level 2+ automation. In 2022, an important worldwide Valeo customer will release a vehicle equipped with such a smart system.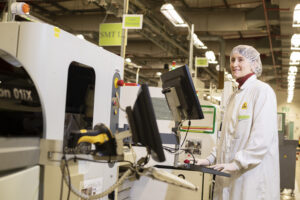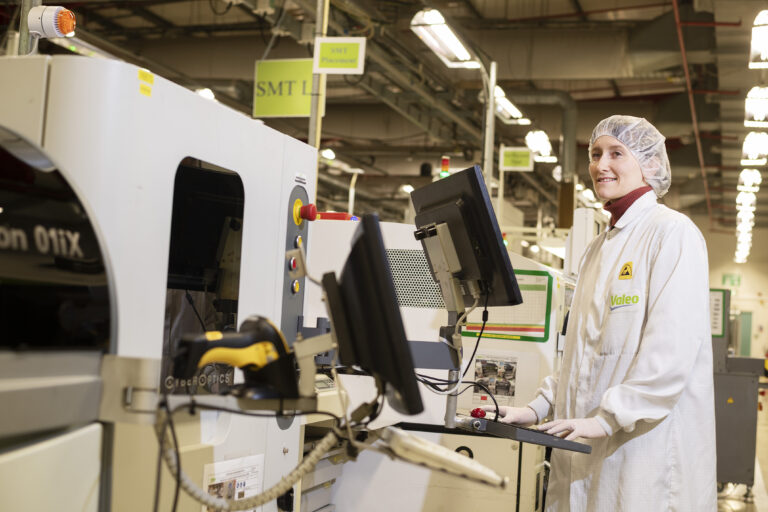 Cameras like the ones developed and manufactured in Tuam and other vision systems sites are key to advanced driving assistance systems (ADAS) that enable autonomous driving. Valeo is already number one in ADAS, equipping one in three new cars globally. And by 2030, up to 90 percent of cars will be equipped with some form of driving assistance.
Automotive cameras and vision systems are also essential to Valeo's plans to accelerate in ADAS as outlined in the Move Up strategy announced by CEO Christophe Perillat in February.
"The journey to automated driving requires more and more cameras. They are an absolute core sensor set," Reilly said. "The intelligence and software that we bring to enrich the product is also really exciting. So, we have a glorious future."
10 world firsts in automotive vision from Valeo Tuam engineers
Image fusion that produces a single image from multiple video sources.
The world's first rear-view camera system with object distance overlay (2006).
The world's first multi-camera system with 5 cameras around the car (2009).
The world's first panoramic view system as if a camera-equipped drone were flying above the car (2010).
The world's first smart rear camera with integrated object detection (2013).
The world's first peripheral vision system with 3D perspectives (2015).
The first AI-based lane detection algorithms (2018).
The world's first see-through body, invisible trailer (2019).
The first near-field cameras (6th generation) with 2.5 megapixels of resolution (2021).
The first AI-based computer vision algorithms for advanced low-speed maneuvering functions (2022).
Further reading
Valeo has produced its 100 millionth camera at its Tuam site in Ireland
Valeo 360Vue®: a car camera system that improves safety
Valeo releases the first multitask fisheye camera open source dataset, aiming to take automated driving to the next level
Similar News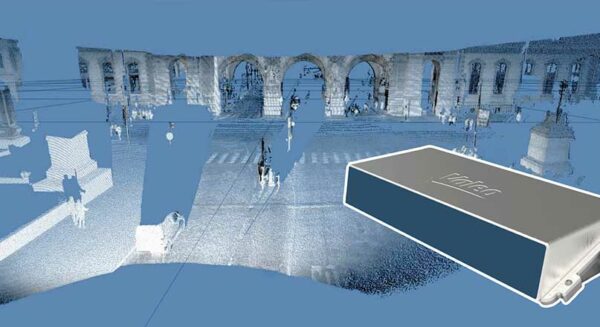 Valeo Group |
Nov 16, 2023

| 7 min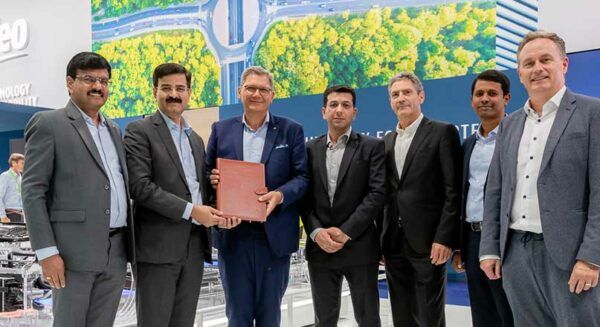 Valeo Group | Nov 13, 2023 | 5 min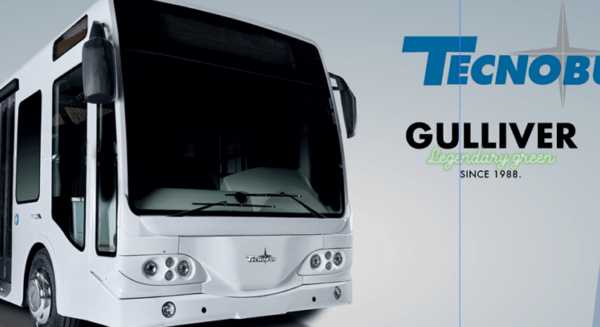 Valeo Group | Nov 10, 2023 | 3 min