Conventional Powertrain
Electric Motors
12V Alternator
Last update: 31 Aug. 2023
With its leading, strong expertise, Valeo provides a wide range of premium quality alternators
Valeo's latest generations of 12V alternators are developed with high-quality components improving reliability, comfort and efficiency for a longer life span. The 12V EG* efficiency alternator features synchronous rectifying based on MOSFET and is able to almost eliminate the voltage drop during the electric current rectifying.
*EG = Efficient Generator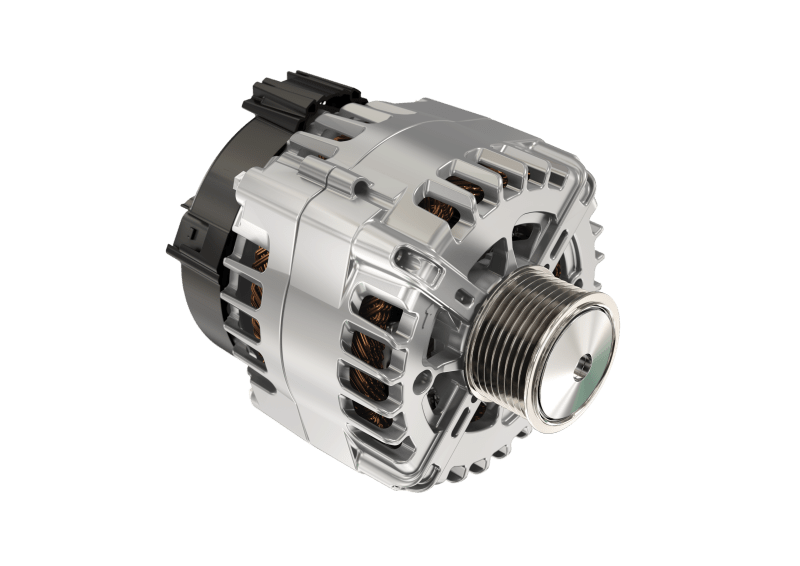 What are the 12V alternator benefits?
Up to 80% efficiency with low-loss diodes (and ultra-low loss diodes) and Mosfet rectification
12V alternator specifications
Mass production from 60 Amps up to 300 Amps
6 phases for improved magnetic noise
Standards packaging
30%

worldwide market share

20Mu*

produced per year (*Close to)
Vehicle type
Passenger car
Bus
Robot taxi
Motorcycle
Droid
Off road