Valeo partner of Viva Technology
For the third year running, Valeo takes part in the Viva Technology event at Paris Expo, Porte de Versailles, Paris, France.
Viva Tech: collaborative innovation to speed up transformation
On 24–26 May 2018, the third edition of Viva Tech, the world-leading of start-up and tech fair, bring together 6,000 tech startups, investors, companies & tech leaders at Paris Expo, France. This annual gathering has become the go-to event to celebrate innovation together, an ideal platform for large firms to collaborate with start-ups. Valeo's initiative, « Automotive Tech » Lab, is attracting a rising number of participating start-ups: 54 this year, more than double last year's number. Together with Valeo, they will co-create innovative solutions to address the four challenges currently impacting the auto sector: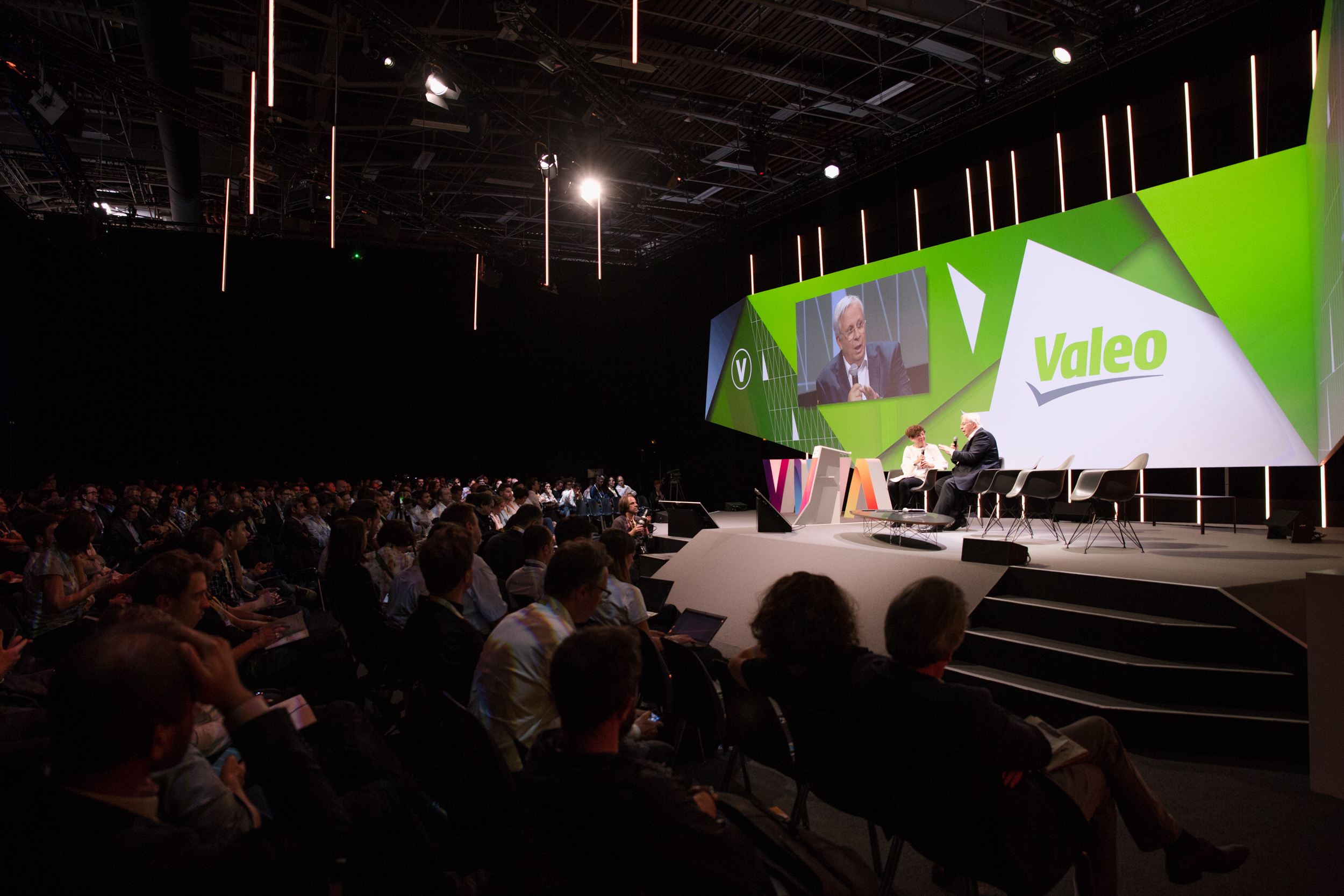 Jacques Aschenbroich at CEO Forum
DAY 1
VivaTech: Valeo's Automotive Tech Lab kicks off with electrification challenge
VivaTech, the world's leading rendez-vous for global tech players and influencers kicked off today in Paris. Featuring 8.000 start-ups and a whooping 80 000 visitors, the fair will run until Saturday 26 May. Day one of Valeo's « Automotive Tech » Lab challenge, which this year attracted 42 competing start-ups, focused one of the most important trends of the auto sector today: electrification. Michel Forissier, Valeo's Product Marketing and R&D Director, Powertrain Systems, proudly showcased the group's affordable 48V hybrid solution with a demo car and discussed open innovation and the importance of working together with start-ups. Beebryte won the electrification challenge with its smart, AI-based software solutions.
Check our video of day one of VivaTech to experience the 'electric' atmosphere of the fair and Valeo's Automotive Tech Lab today.
Michel Forissier, Product Marketing, Research and Development Director at Valeo Powertrain Systems shared one of the company's latest success: a 48V hybrid demo-car prototype, which successfully crossed Paris from West to East in 100% electric mode, demonstrating that the 48V technology is not only more affordable – but also very efficient.
AI software developer Beebryte was selected by the Valeo jury and became the first winner of the start-up challenge.
After electrification, day 2 of Valeo's « Automotive Tech » Lab will focus on the most innovative technologies in the auto sector: autonomous vehicles, AI and the new 'mobility' paradigm.
Day 2
Valeo's Automotive Tech Lab: focus on disruptive technologies
The second day of Valeo's Automotive Tech Lab at Vivatech focused on the impact of disruptive technologies such as AI and automation on the auto sector. The participating start-ups created original solutions to two key challenges: The Autonomous & Connected car and Digital Services. 'Touch Experience' start-up Nanomade, won the Automated Car challenge.
'Touch Experience' start-up Nanomade  was selected by the Valeo jury as the  winner of Valeo's challenge#2 : the automated car revolution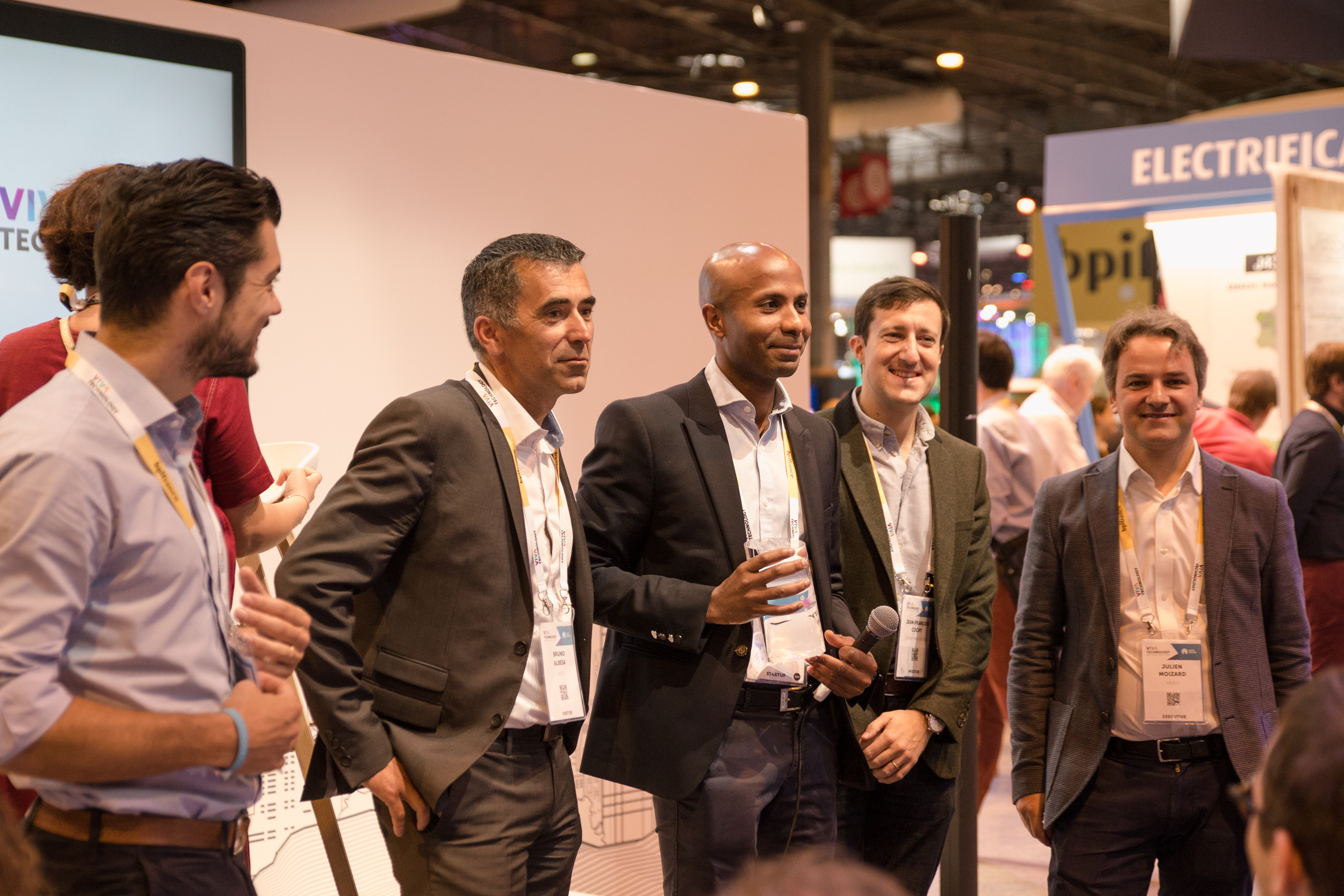 Ellis Car won the second challenge of the day: Digital Services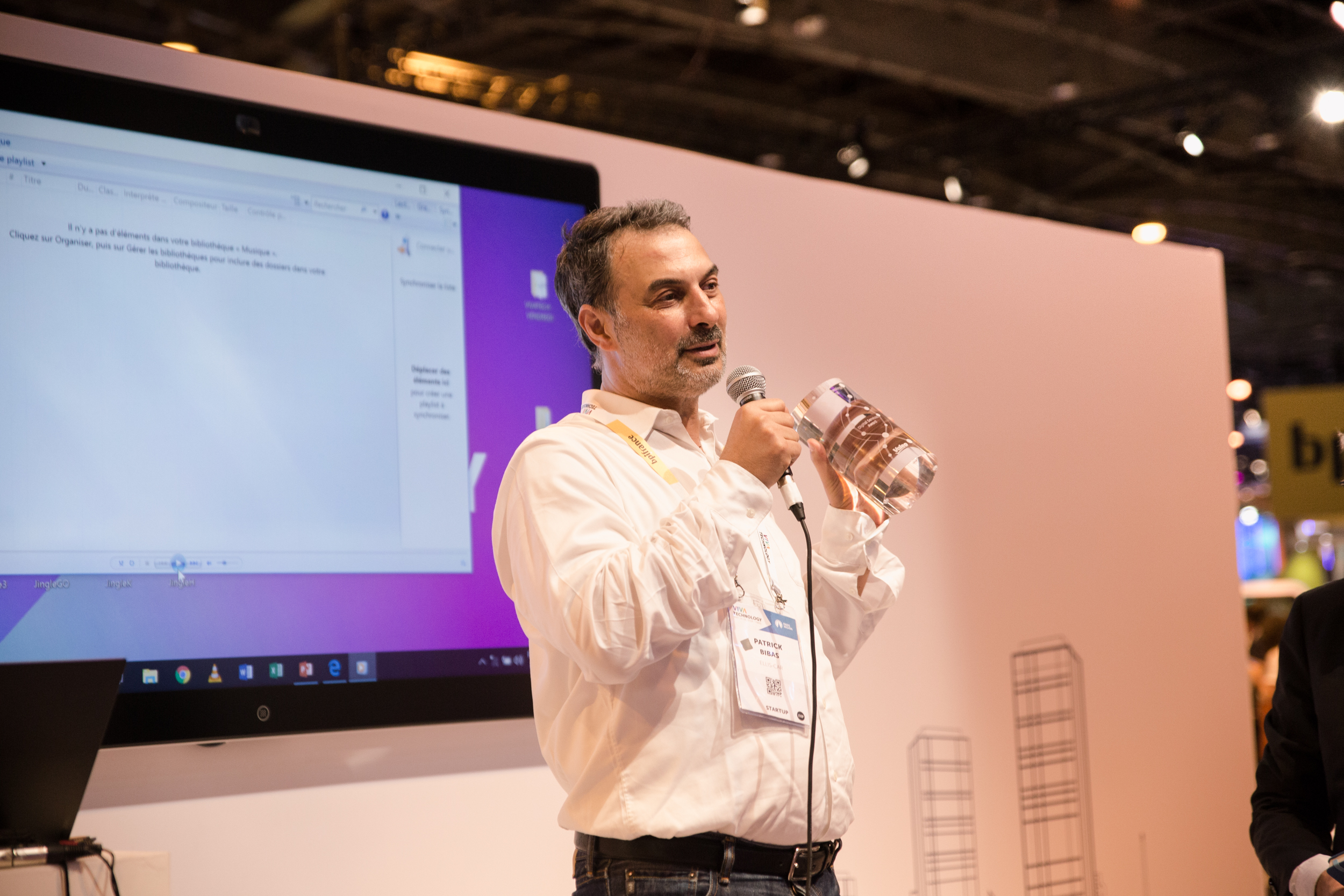 Disruptive technology is only one aspect of the auto sector's digital transformation. Don't miss Day 3 of Valeo's AutoTech Lab where we'll discuss the impact of disruption on people and the importance of well-being at work.
Day 3
Well-being at work: a tricky but important challenge to concentrate on during Day 3
On the third and last day of Valeo's Automotive Tech Lab at Vivatech, the spotlight was on well-being at work, a less obvious, but nonetheless important challenge Valeo wanted to put to the fore. Start-ups also got the chance to learn more about autonomous cars with a lively talk on the topic, before meeting with Valeo employees, and finishing off with an Innovation session – CarLab.
And the winning start-up of the 'Well-being at work' challenge is Marmelade.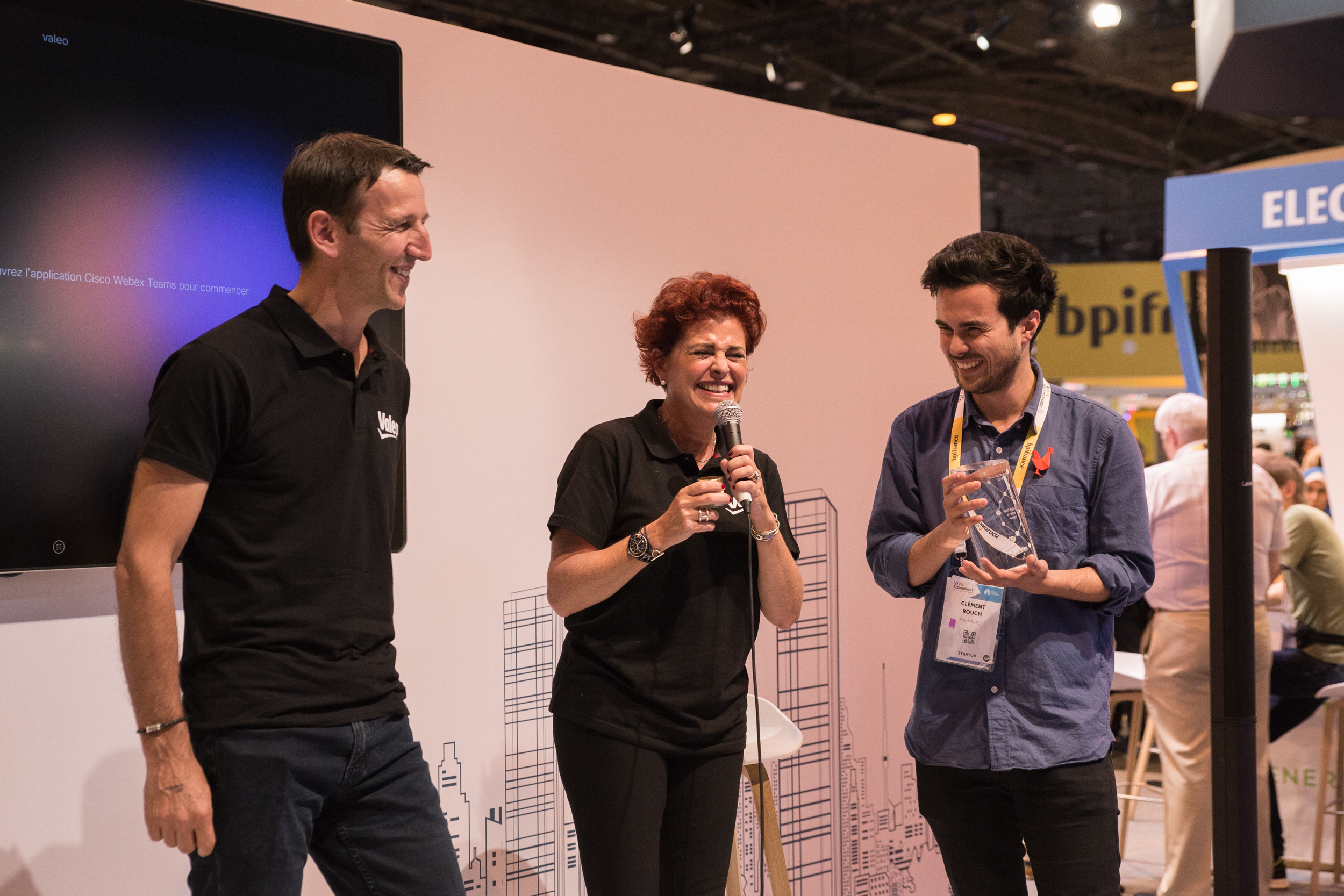 Vivatech is about all things techie but the final day of Valeo's Automotive Tech Lab focused on what's possibly the biggest challenge: people – with discussions on well-being at work as well as networking and meeting opportunities with Valeo employees.
So see you next year for more challenges, more learning opportunities and more human interaction at Vivatech!
The Automated Car Revolution
Which new technologies will be embedded in the automated and autonomous vehicle? Much progress is made in the area of sensors or AI but let's not forget what's happening inside the car. As we spend less and less time focusing on driving, will cars become an extension of our homes or offices? What kind of 'on the go' new services could be provided?
The Electric Vehicle Revolution
Today cleaner cars are not a choice, but an obligation, fueling the fast adoption of electric and clean energy technologies, heralding a revolution in urban mobility. Furthermore, we are seeing that the electric vehicle offer is broadening up, with two- and three-wheelers becoming an increasingly attractive option for urban mobility.
The Digital Mobility revolution  
Connected cars are gathering huge amounts of information. Meanwhile, ultra-fast, ultra-low latency communication capabilities are bringing many new opportunities to use this data and use it to create new products and services. Be it embedded or second mount, for in-car purposes of for aftermarket, the data business for cars is booming.
Well-being at work
This year, Valeo decided to add a fourth challenge that is a growing area of interest for the company itself and the start-ups present at Viva Tech: well-being at work. About 20 start-ups registered to collaborate with Valeo on quality of life at work – an unexpectedly high number which reveals how important the concept of employee « wellness » has become.