Opportunities for students – Czech Republic
We help smarter cars see the world
We have taught them to park and brake by themselves.
Now we're going to teach them how to drive by themselves.
Valeo offers you an ideal environment for starting your career, the opportunity to work on challenging projects in international teams with global backgrounds.
Do you like to constantly develop your skills? Yes? Did you graduate or are you just studying any of the following engineering disciplines – mechanical engineering, electrical engineering or IT? Yes? Are you able to communicate in English on a daily basis? Yes? Do you like collaborating with colleagues from abroad? Yes? Do you have a responsible and innovative approach to tasks? Yes?
5 Yes? How is it possible that you are not with us, yet?
We are looking for students and graduates to join our R&D and production teams. For enthusiasts like us with a vision and a passion for our work and modern automotive technology.
Participate with us in the development and production of the car of the future!
We actively participate in career fairs and automotive events. Visitors are welcome on our regular open day events.
Do you want to meet and chat with your potential future colleagues?
Check out our calendar of events so that we can look forward to seeing you.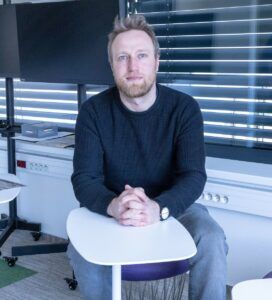 Do you want to meet us personally? Take a coffee, have a chat about opportunities for the students? Is anything unclear and you need to understand it better?
Contact Jakub Hudec
+420 704 959 576, jakub.hudec@valeo.com
Write your diploma thesis with us
Don't worry with your diploma thesis. Write your bachelor thesis, diploma thesis or any other work under the expert supervision of our colleagues from R&D and production departments. You can choose from our range of listed topics or propose your own from the automotive industry.
Topics done with us:
Ergonomics and layout at the ultrasonic sensors production line

Data processing from FMCW of automotive radar from the city traffic
Implementation of a collaborative robot
Day to night image style transfer with light control
Participation in R&D projects for Master and Ph.D. students in the Prague R&D center
Valeo R&D program is a multiannual development program in our Prague development center where we design systems for autonomous cars. The program is designed for students of doctoral degree-level studies on colleges focusing on mechanical engineering, electrical engineering, and information systems. As a  student you will get a contract of cooperation, work in a team of 3-4 people and create things like a robotic vehicle which serves as a mobile barrier on our test track for testing algorithms for emergency braking or work on a complete rebuilding of a serial car into a test car on which we will test our new sensors. The time consumption of the projects is adapted to your study responsibilities. For more information, send us your contact details so that we can get in touch with you.
Trainee program at the Žebrák production site
As a student, you have the opportunity to cooperate in the course of study across the entire department, you gain valuable know-how and technical expertise. You will participate in joint development projects and actively use English in daily communication. The result of this collaboration may be the preparation of your thesis. We offer you a contract for work with the reward of 150 CZK/hour, maximum 80 hours per month, with the possibility of employment contracts for full-time after graduation. The trainee program is open in the departments of manufacturing processes, logistics, quality, production, and maintenance.
Scholarship program for master's degree students at the Czech Technical University
Earn up to 120,000 CZK during your master's degree studies at the Czech Technical University, Faculty of Electrical Engineering. The program is available for students of the "cybernetics and robotics" and "open informatics" study programs.
Inspiring stories of graduates who started their career with us
Whether it is for a diploma thesis, a trainee program or a part-time student job, you can contact us by filling out this form.