Neubrandenburg – Thermal Systems
The Valeo site Neubrandenburg is considered a lead plant and competence center for air conditioning and heating technology.
In addition, the plant acts as a manufacturing plant for Valeo's Product Group TCV (Thermal Commercial Vehicles) with its two Product Lines TBS (Thermal Bus Systems) and TTR (Thermal Transport Refrigeration), which has its headquarters in Gilching near Munich. The plant in Neubrandenburg is part of the Thermal Systems Business Group. It was founded in 2006 after the carve-out of Valeo Thermal Commercial Vehicles Germany GmbH (formerly Spheros GmbH) through a management buy-out from the Bus Business Unit of Webasto AG and now employs 190 people.
Neubrandenburg is the only production plant for air conditioning systems in Central Europe. Individually tailored HVAC solutions, which are adapted to a wide variety of climatic conditions, are supplied from here all over the world. Combustion tubes and heat exchangers for all heater assemblies are manufactured in-house using special welding processes, which accounts for an in-house production share of 95%. In the air-conditioning sector, the site has its own high-quality machinery for aluminum tube processing. The aluminum tubes are used in air-conditioning systems, but are equally suitable for piping in buses. In addition to complete production, the plant is also a development and test center for heaters, pumps and roof hatches.
Key figures
at end 2022
0

employees

0

nationalities

0 yr.

founding year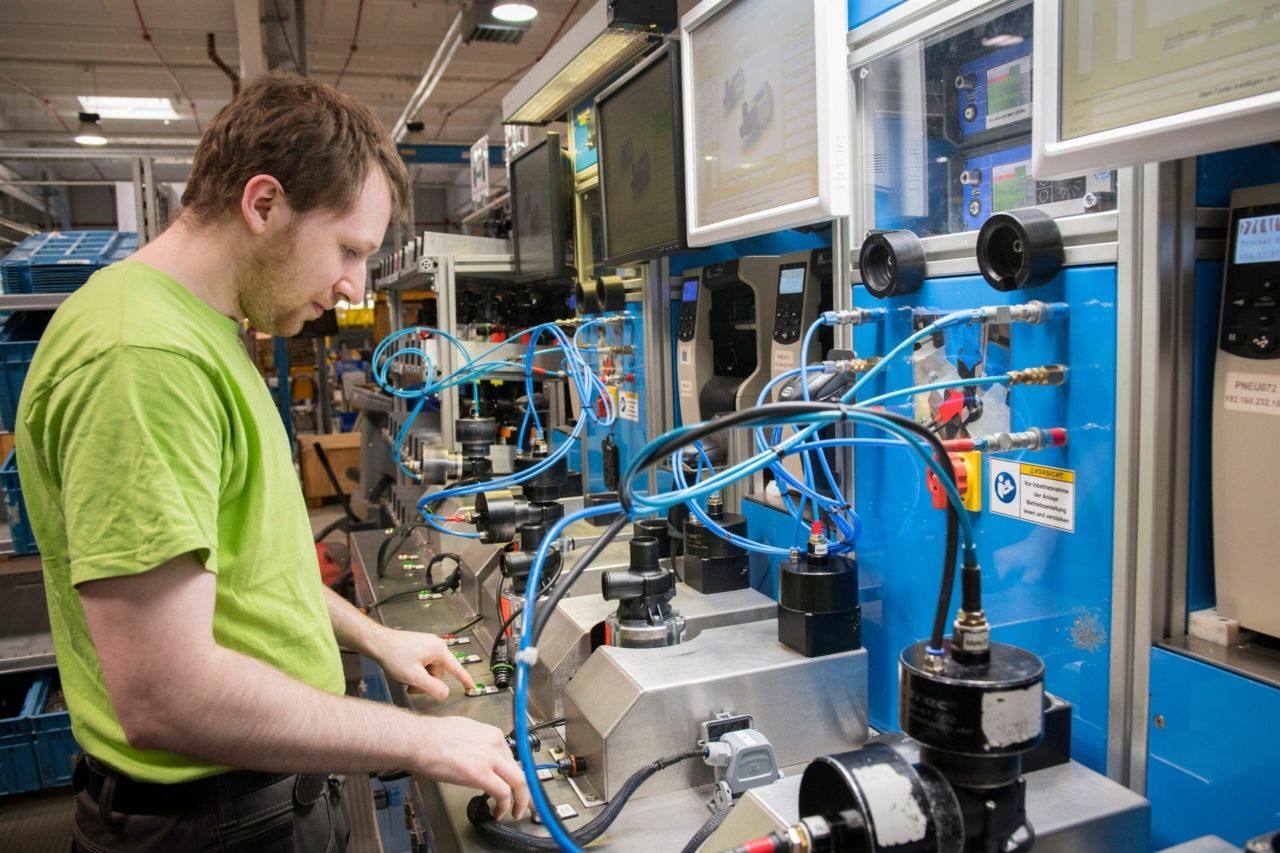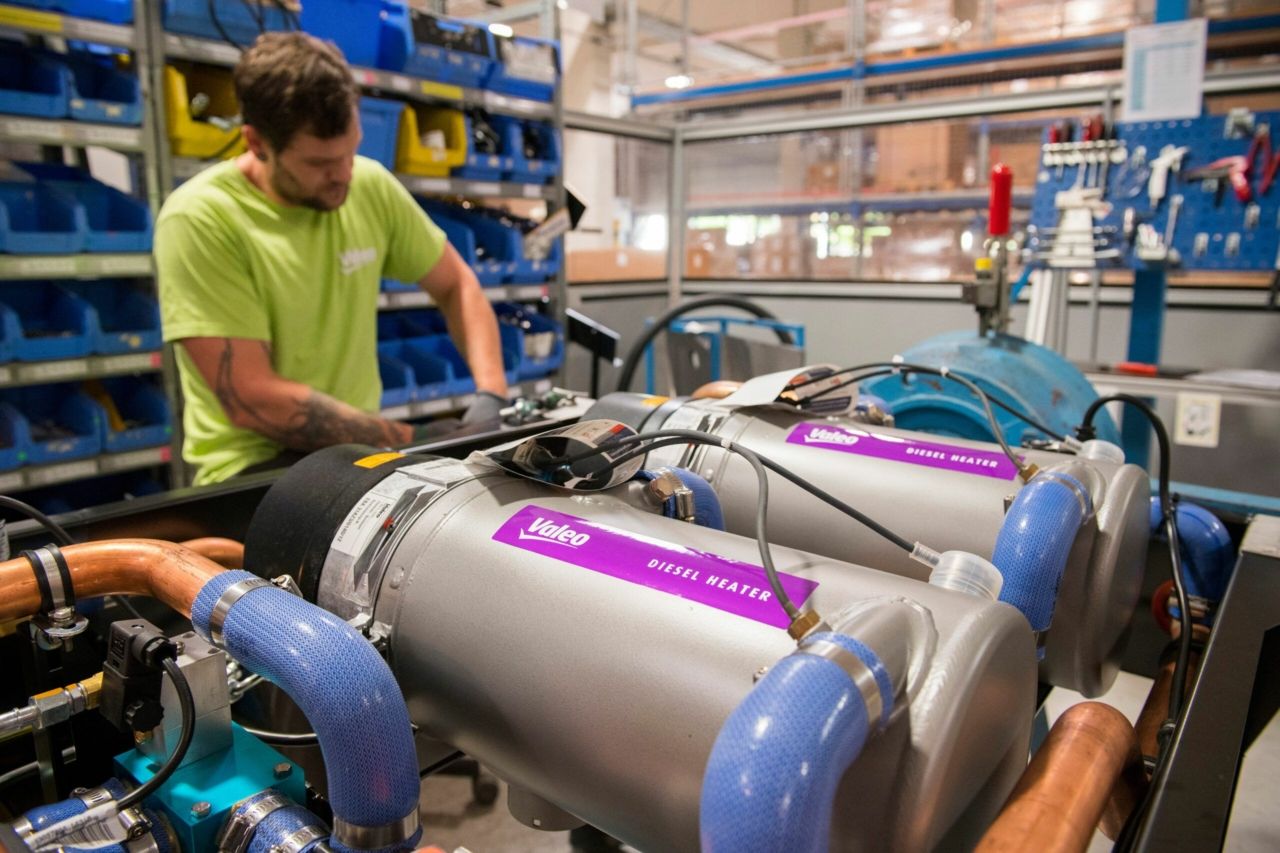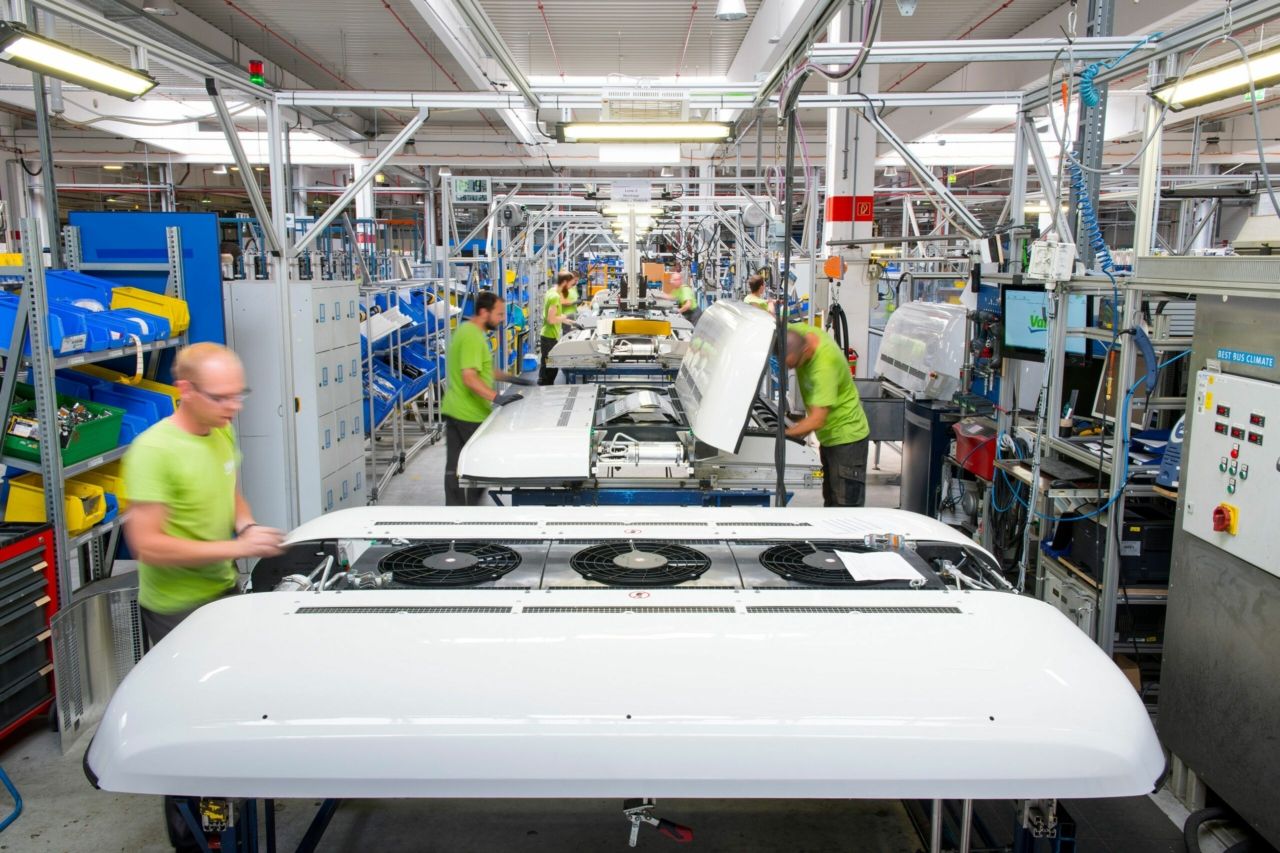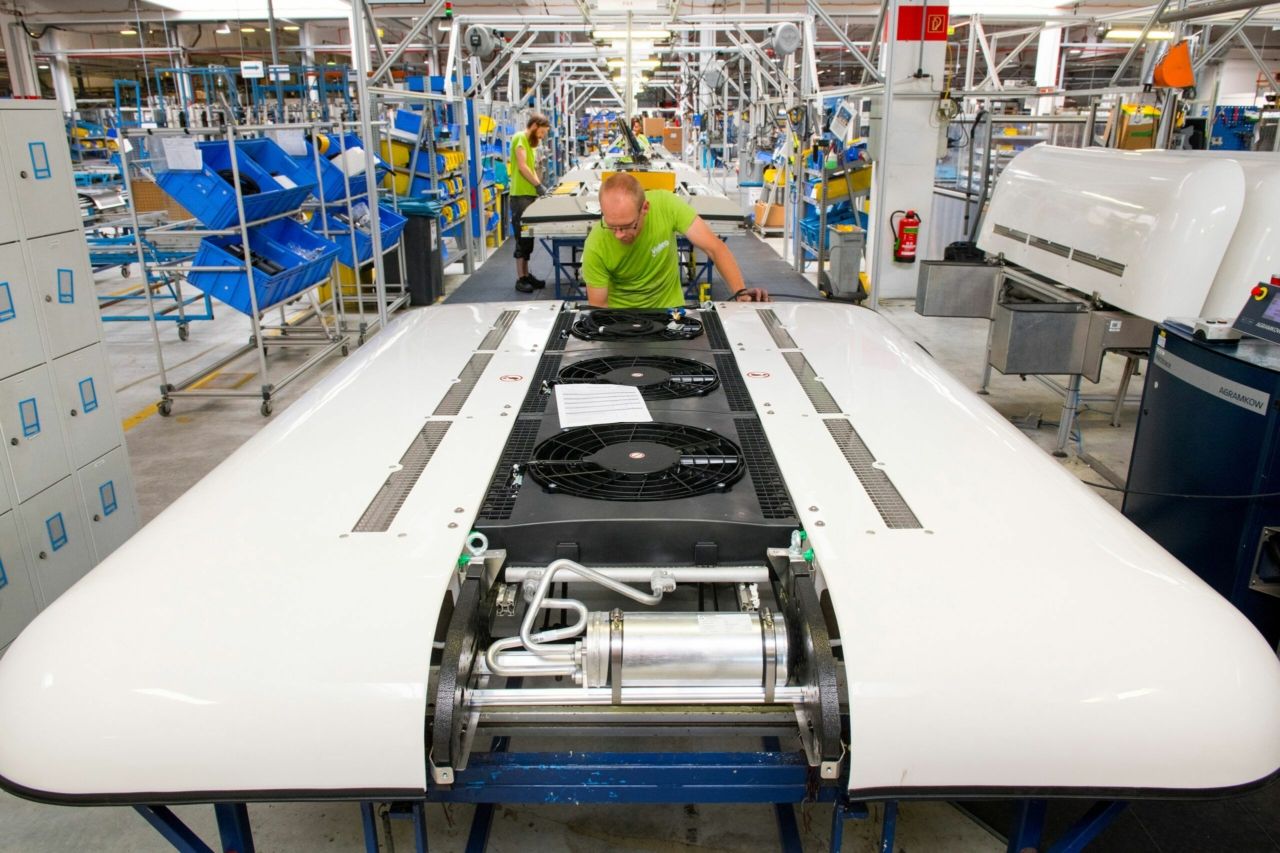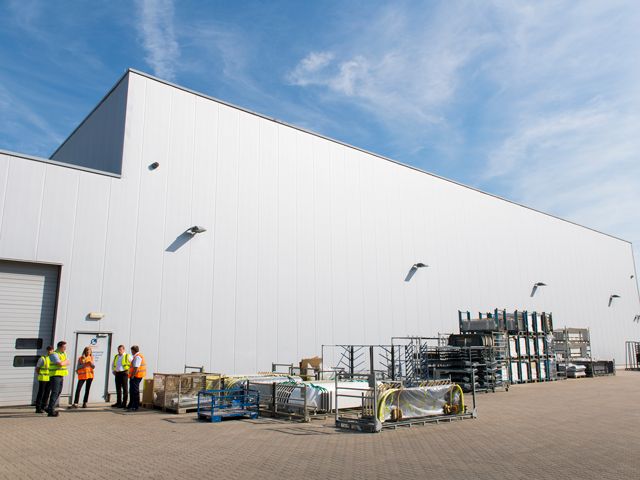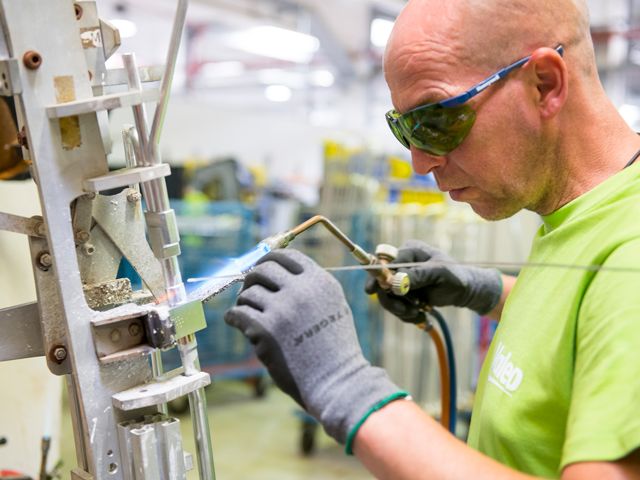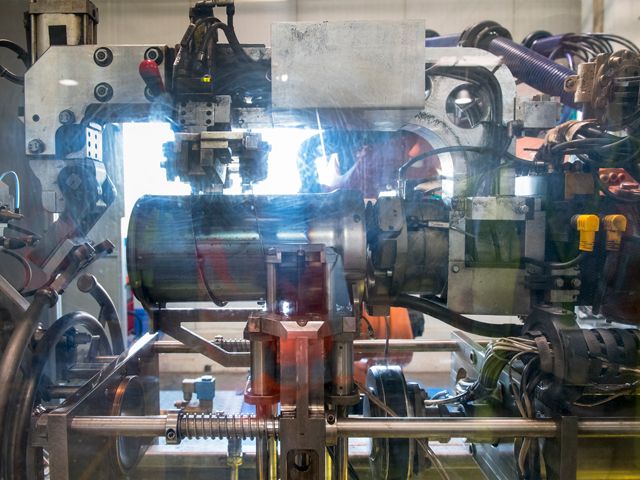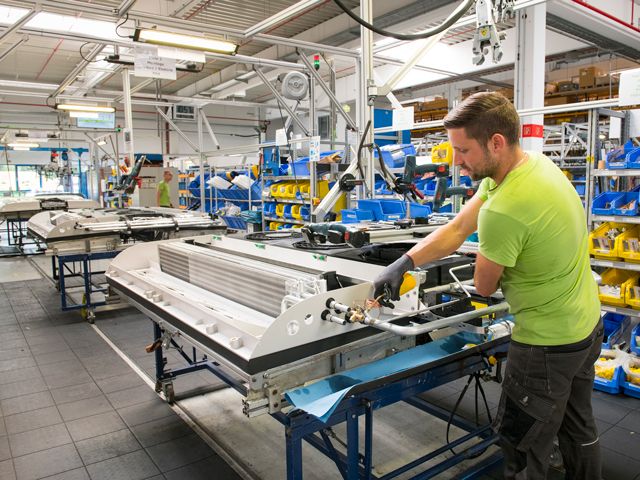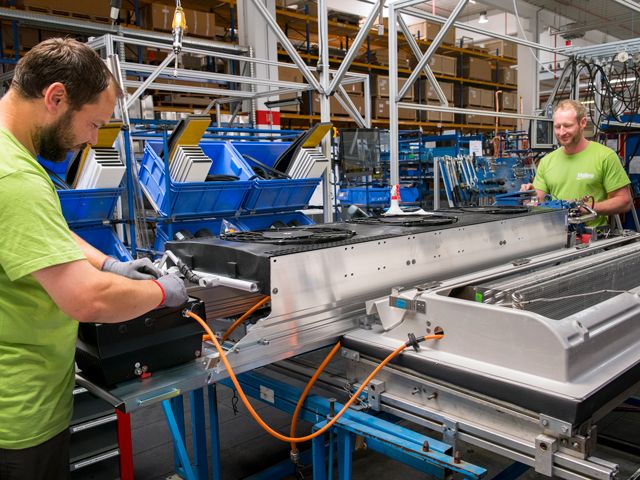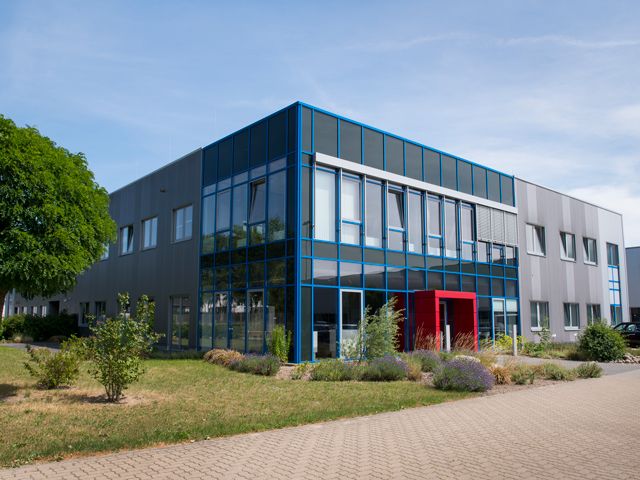 The focus at the site
Worldwide production site for air conditioners, heaters and pumps

Production of system components and intelligent control technologies 

Development and test center for heaters and pumps

Development site for roof hatches

Robot-assisted welding technology for combustion tubes and heat exchangers

High-quality machinery for aluminum tube processing
Products at the site
Working in Neubrandenburg
Neubrandenburg is located north of Berlin and is both a hub between Berlin, Hamburg and Szczecin and the gateway to Scandinavia and Eastern Europe. With about 50,000 jobs in around 3,700 companies, the four-gate city is the economic center of the Mecklenburg Lake District. It is a commercial, economic, educational and cultural center and supports a region of around 400,000 people. 
Neubrandenburg is a sports city that has produced world champions and Olympic champions and is actively promoted in sport with 65 clubs. The town's landmark is the completely preserved medieval town wall with its four town gates. Neubrandenburg combines the idyll of nature, such as the picturesque Tollense Lake, with the amenities of an urban center.
With its concert church, the city has one of the most beautiful concert halls in northern Germany. It also has its own philharmonic orchestra. The Schauspielhaus is the oldest theater in Mecklenburg-Vorpommern and the art collection, theater groups, the modern regional museum and various literary associations also offer a lot in cultural terms.
Social commitment & activities at the site
The Neubrandenburg location maintains several cooperations and partnerships with social institutions, schools and organizations. These include the Albert Einstein Grammar School in Neubrandenburg, the Regional Schools East at Lindetal, the Neubrandenburg University of Applied Sciences, the ABG Ausbildungsgemeinschaft Industrie – Handel und Handwerk Neubrandenburg e.V. and the Neubrandenburg Industrial Network. A special partnership and cooperation has existed for years with the Diakoniewerkstätten Neubrandenburg. The site obtains wooden pallets and wooden packaging from them for the transport of REVO roof-top systems. In addition, the Diakoniewerkstätten take care of the maintenance of the green areas on the site. Apart from the partnerships and cooperations, there are also sports activities at the site. For example, employees regularly take part in water, running and cycling events.
Sustainability at the site
The company's success and rapid growth are due, among other things, to efficient and ecologically sound product concepts that are manufactured at the Neubrandenburg site. Responsible use of energy and raw materials is a central topic here. Examples of the previous commitment and resource-saving and efficient solutions are:
Reduction of system weights, e.g. through the use of ALU components.

Reduction of refrigerant fill quantities in the air-conditioning systems

Use of recyclable materials

Operation with alternative fuels or drive concepts

Lower emissions (noise, exhaust gases)

Alternative energy generation such as solar power for fans

Efficient management of vehicle energy
History
1990
1994
1998
2005
2006
2008
2012
2014
2016
2017
2017
2018
2019
Foundation of Webasto Bus GmbH in Neubrandenburg
First gas-powered bus heating system
Merger of the heating, air conditioning and roof hatch business units to form the new "Bus Business Unit" of Webasto AG
Foundation of Spheros GmbH. Webasto AG sells its "Bus Business Unit" to Granville Baird Capital Partners, Capcellence and the management. Since then, the company has been legally and financially independent and operates under the new name Spheros GmbH with the new Spheros brand
The Neubrandenburg plant becomes the center of excellence for heating development and technology and the only production facility for air-conditioning manufacturing in Central Europe
After the closure of the air-conditioning plant in Heimsbrunn (France), the complete air-conditioning production was relocated to Neubrandenburg
First electric heater Thermo AC/DC
First electric air conditioner for use in hybrid buses
Acquisition of Spheros by Valeo
Change of company name to "Valeo Thermal Commercial Vehicles"
First heat pump solutions and PTC auxiliary heaters in rooftop air conditioning systems
First battery cooling system for electric buses E-Cooler
First emission-free heating and cooling unit REVO-E HP R744 with climate-neutral refrigerant
Contact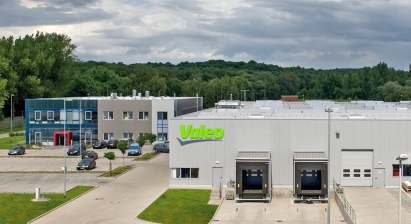 How to find us
Valeo Thermal Commercial Vehicles Germany GmbH
Ihlenfelder Straße 148
17034 Neubrandenburg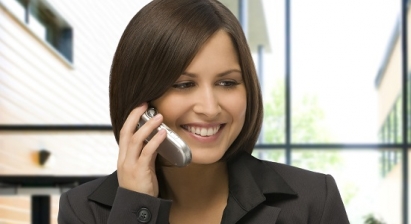 Telephone & more information
www.valeo-thermalbus.com
+49 395 450 66-0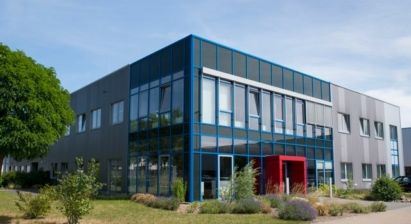 Information on the town
www.neubrandenburg.de
Find a job at the site
Want to join the site team? Take a look at our job offers. We have opportunities for professionals and graduates, for operators and students. See what it's like to work at Valeo in Germany.